Florida Christian Comedians, Speakers, and Entertainers
Christian Comedy Acts helps you find local Christian comedians, Christian speakers, Christian magicians, Christian ventriloquists, and top clean comedians in the Florida area. Find Christian entertainment for your church outreach or ministry event today.
Larry Weaver

sponsored


Larry's Southern charm and quick wit have won the hearts of audiences across America. As heard on SIRIUS XM Blue Collar Radio, Laugh USA, and many more!... continue
John Felts

sponsored


Nationally-touring Christian Comedian John Felts delivers real, funny, one-of-a-kind perspectives on dating, marriage, parenting, American culture and struggling to do the right thing... continue
David Ferrell

sponsored


David entertains and motivates all ages with 100% clean stand-up comedy and hilarious impressions. A three-time nominee for Inspirational Comedian of the Year!... continue
Justin Fennell
Justin is a Christian Comedian in Lakeland, FL. Funny family comedian with 20+ years of performance with props, stand up, story telling and songs. Co-founder of the Christian Comedy Association (CCA).... continue
Ed Thompson
Ed is a Christian Comedian in Miami, FL. Featuring an impressive variety of musical styles, some absolutely hilarious comedy sketches, and a clear Gospel message of faith, hope, and love, audiences around the country are ... continue
Hoss Ridgeway
Hoss is a Christian Comedian in Orlando, FL. Hoss Ridgeway has served in some form of youth ministry for 20 years. He currently serves as Family Life minister at the Lynn Street Church of Christ. He has been married for 18 ye... continue
Jacki Manna
Jacki is a Female Christian Ventriloquist in Orlando, FL. In 1989 Jacki Manna became an apprentice to accomplished ventriloquist, wooden figure maker, and children's TV show host Howie Olson in Madison, Wisconsin. Since that launching of... continue
Juanita Lolita
Juanita is a Female Christian Comedian in Pinellas Park, FL. Juanita Lolita's comedy career began when a coworker signed her up for an open mic night. Within one year she was performing for over 7000 women at a church conference in Atlanta a... continue
Leslie Norris Townsend

sponsored


Backed by over 20 years of experience, Leslie Norris Townsend is easily one of the funniest, most entertaining Christian comediennes working today... continue
Rik Roberts

sponsored


Christian Comedy Association (CCA) Past President Rik Roberts delivers hilarious stand-up routines for any group seeking 100% clean comedy.... continue
New Years Eve Event in Chuluota, FL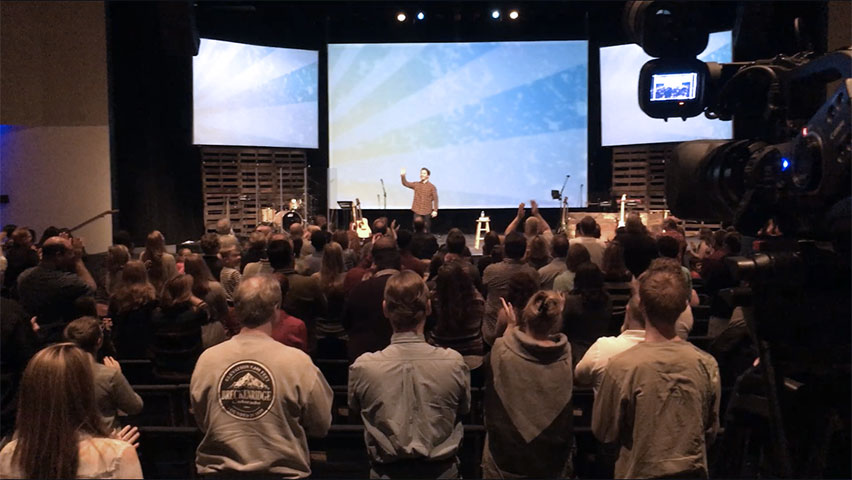 "John Felts was hilarious and spoke so well into family dynamics, interests our people have, life situations, and more. Our folks were laughing constantly, but the feedback we heard most was how much it meant to them that John took some of his own time to learn a little bit about the church and the area and be able to play off of that. To start out in a personal way and connect with our people on that level went over more than we can express. It was funny and light ribbing, but so meaningful in how it was tailored to our specific lives. We could not recommend John enough. Not only was he everything we just mentioned, he is an outstanding human as well. He was so gracious and helpful in working with our tech crew and the needs that he had for his show. He was humble as can be and helped make the day truly enjoyable all the way around. We still have people talking about it and will definitely be considering having him back in the future." - Director of Children's Ministry review of John Felts
President's Convocation in Ponte Vedra Beach, FL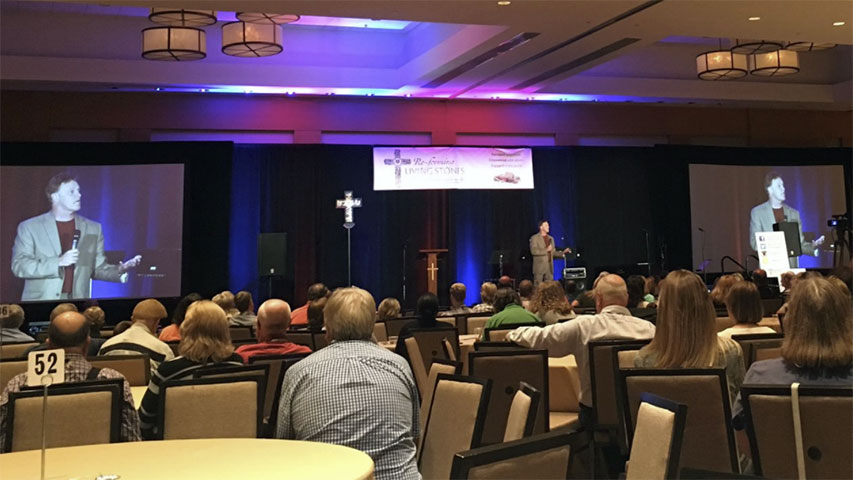 "We found David Ferrell to be very relational with our attendees. He involved them, encouraged them, and laughed with them before, during and after his performance. David did not set himself apart but rather engaged with the community of our conference. His professionalism, ready wit and smile made for an enjoyable evening - with laughter, joy and light. We would definitely have him back!" - Assistant to the President review of David Ferrell
Annual Winter Banquet in Melbourne, FL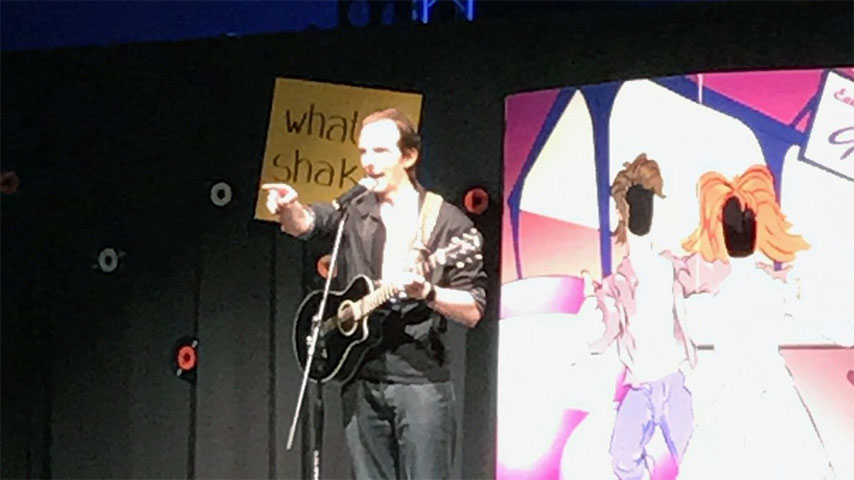 "Larry Weaver did a fantastic job at our 50's Themed Fundraising Banquet. Relatable, personable, and great, clean, down-to-earth Southern Humor! We loved how he interacted with the crowd and even threw in a couple of "inside jokes". He's always done a great job connecting us with other comedians and illusionists, and it was great to finally have him be our entertainment for the annual event. Thank you Larry!" - Pastor of Students and Families review of Larry Weaver
Church Comedy Night in Lake City, FL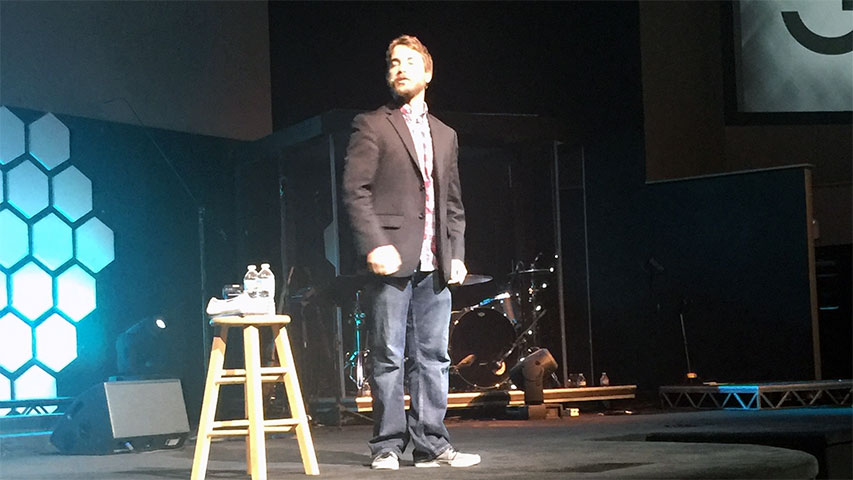 "We love John Felts, he was Awesome. His comic genius is second to none. He was very professional. He interacted with the crowd very well. He personalized the performance in our area to make it more heart felt. After the performance John took time out to spend with the people one on one. We were very impressed with his talent and personality. John kept in good communication with me through the whole time. We will definitely have him back. We thank him for making this a great experience for us." - Maintenance Director review of John Felts
Search other states:
Alabama, Alaska, Arizona, Arkansas, California, Colorado, Connecticut, Delaware, District of Columbia, Florida, Georgia, Hawaii, Idaho, Illinois, Indiana, Iowa, Kansas, Kentucky, Louisiana, Maine, Maryland, Massachusetts, Michigan, Minnesota, Mississippi, Missouri, Montana, Nebraska, Nevada, New Hampshire, New Jersey, New Mexico, New York, North Carolina, North Dakota, Ohio, Oklahoma, Oregon, Pennsylvania, Rhode Island, South Carolina, South Dakota, Tennessee, Texas, Utah, Vermont, Virginia, Washington, West Virginia, Wisconsin, Wyoming
These comedians perform in Boca Raton, Clearwater, Coral Springs, Fort Lauderdale, Gainesville, Hialeah, Hollywood, Jacksonville, Lakeland, Miami, Miami Beach, Orlando, Pompano Beach, Port St. Lucie, St. Petersburg, Sunrise, Tallahassee, Tampa, and West Palm Beach, FL.