Texas Christian Comedians, Speakers, and Entertainers
Christian Comedy Acts helps you find local Christian comedians, Christian speakers, Christian magicians, Christian ventriloquists, and top clean comedians in the Texas area. Find Christian entertainment for your church outreach or ministry event today.
Larry Weaver

sponsored


Larry's Southern charm and quick wit have won the hearts of audiences across America. As heard on SIRIUS XM Blue Collar Radio, Laugh USA, and many more!... continue
John Felts

sponsored


Nationally-touring Christian Comedian John Felts delivers real, funny, one-of-a-kind perspectives on dating, marriage, parenting, American culture and struggling to do the right thing... continue
David Ferrell

sponsored


David entertains and motivates all ages with 100% clean stand-up comedy and hilarious impressions. A three-time nominee for Inspirational Comedian of the Year!... continue
Tim Hawkins
Tim is a Christian Comedian in Fort Worth, TX. Tim Hawkins is a Christian comedian, songwriter, and singer, best known for parodying popular songs, such as Carrie Underwood's "Jesus Take The Wheel" and "The Candy Man". His stan... continue
Jason Earls
Jason is a Black Christian Comedian in Dallas, TX. Jason Earls is currently a full-time comedian using the gift of encouragement and talent of making people laugh as a means to fulfill the Great Commission of making Disciples of Ch... continue
Bob Smiley
Bob is a Christian Comedian in Houston, TX. Bob Smiley is hilarious, clean, family friendly and just good fun. Here you will find the video clips to prove it! He is both a comedian and an author of children's books. He is an... continue
Al Fike
Al is a Christian Comedian in Richardson, TX. Al is "Living Proof God Has a Sense of Humor!" He wants to make clean comedy the norm, and dirty humor as taboo as smoking in public! And his mission is working. He's one of the to... continue
Cleto Rodriguez
Cleto is a Latino Christian Comedian in San Antonio, TX. A veteran behind the mic since 1995, Cleto performs nationwide in churches, comedy clubs, corporations, and colleges. He has been chosen as the comedian for the 2008 Promise Keeper... continue
Chuck Montgomery
Chuck is a Christian Comedian in Houston, TX. Houston Comedian Chuck Montgomery is a pioneer and 32-year veteran of the Houston comedy scene, having started his career at the Comedy Workshop in 1978. By 1981, Chuck was on the... continue
Co-Co
Cassandra is a Black Female Christian Comedian in Dallas, TX. The creative comedic style of this comedienne will have you laughing at even the smallest things in life. She is a natural comedian who has a unique way of sharing personal life ex... continue
Darren Collins
Darren is a Christian Juggler in Dallas, TX. Darren Collins is a comedian, variety artist and children's edu-tainer. He performs juggling, magic, and stand-up comedy at corporate events, schools and comedy clubs. Darren als... continue
Dorie McLemore
Dorie is a Female Christian Comedian in Dallas, TX. Dorie is a conference speaker for primarily Christian events. She has performed at church service and Girls' Night Out events on the east and west coasts of the United States along... continue
Frank Cheek
Frank is a Christian Comedian in Dallas, TX. Frank is a Christian comedian that has taken his version of "A Good Clean Laugh" to church venues in Texas, Oklahoma and Louisiana. Frank is also a Licensed Professional Counselor... continue
Garland Owensby
Garland is a Christian Comedian in Midlothian, TX. Garland has performed to audiences as large as 4,000 as well as clubs such as the world famous Improv. His comedy has been heard on Sirius/XM Laugh USA! Owensby has three cds avai... continue
Himprov
Himprov is a Christian Improv Group in Dallas, TX. HIMprov is an improv comedy troupe composed of Christ believing comedians whose mission is to bring joy and laughter to people of all ages. HIMprov is dedicated to presenting clean... continue
Karen Mayer Cunningham
Karen is a Female Christian Speaker in Houston, TX. Karen can laugh about life's toughest problems because she has experienced them. She once faced despair as the mother of a severely autistic son, wondering how she would be able to... continue
Michelle Thomas
Michelle is a Female Christian Comedian in Houston, TX. From the moment she takes the stage, Michelle's instant likeability and sarcastic charm draws audiences in, as she takes them on a one of a kind journey through her life and introd... continue
Mike Hickman
Mike is a Christian Comedian in Burnet, TX. Mike Hickman Comedy is about using humor as a tool to make Jesus known and bring God glory. It's not just about entertainment, it's bigger than that. Whether Mike is doing comedy a... continue
Minnie Pause and the Hot Flashes
Minnie Pause and the Hot Flashes is a Female Christian Comedian in Houston, TX. Four gifted Christian musicians came together to laugh at some of the "Joyful" but not so fun challenges that age throws our way! Living with joy amidst hot flashes, spider veins, ... continue
Peter Wolf
Peter is a Christian Comedian in Fort Worth, TX. Peter has over twenty years experience making people of all ages laugh. Peter is also a youth camp pastor, conference speaker, preacher, and keynote speaker. Some of the places he ... continue
Rita Morrow
Rita is a Female Christian Speaker in Amarillo, TX. Christian comedienne and speaker Rita Morrow has spent the past decade entertaining audiences across the country though her unique 3-fold ministry originally known as Martha Marie ... continue
Vickie Carter
Vickie is a Female Christian Comedian in Richardson, TX. Ms. Vickie Carter aka Ms. Vickie is Comedy for Your Soul.... continue

Brent Reed

Brent is a Christian Comedian in Beaumont, TX

Read more...

Leslie Norris Townsend

sponsored


Backed by over 20 years of experience, Leslie Norris Townsend is easily one of the funniest, most entertaining Christian comediennes working today... continue
Rik Roberts

sponsored


Christian Comedy Association (CCA) Past President Rik Roberts delivers hilarious stand-up routines for any group seeking 100% clean comedy.... continue
Christmas Party in Denison, TX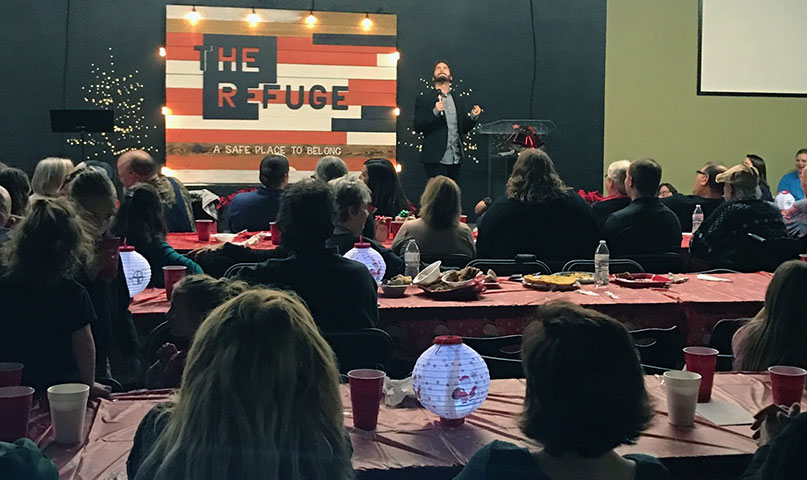 "This was our second year to have John Felts as our Christmas party entertainment. We were not disappointed. John is extremely funny. Very personable and always a joy to have. If you are looking for someone who will take a personal approach to your event and and keep your group entertained, I highly recommend John Felts." - Pastor review of John Felts
Membership Appreciation Banquet in Montgomery, TX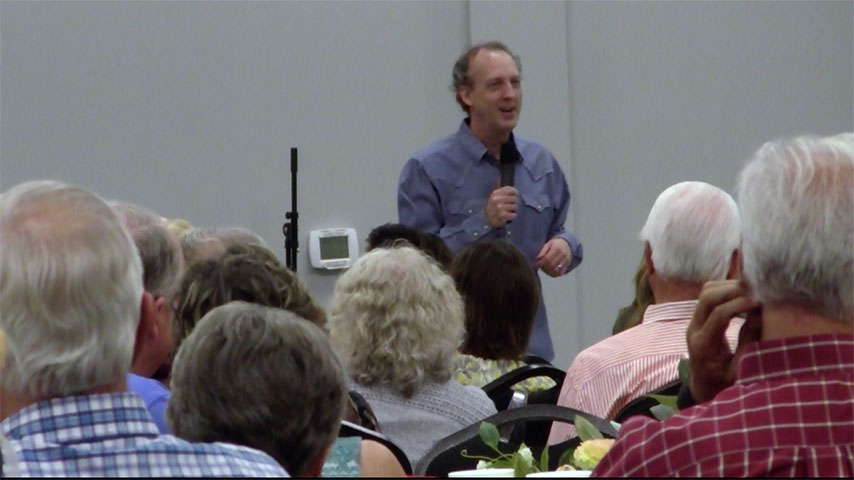 "Rik Roberts nailed it! We wanted a fun and funny night for our annual Spring Fling and he made it happen. Glad we invited him to come." - Pastor review of Rik Roberts
Church Christmas Party in Denison, TX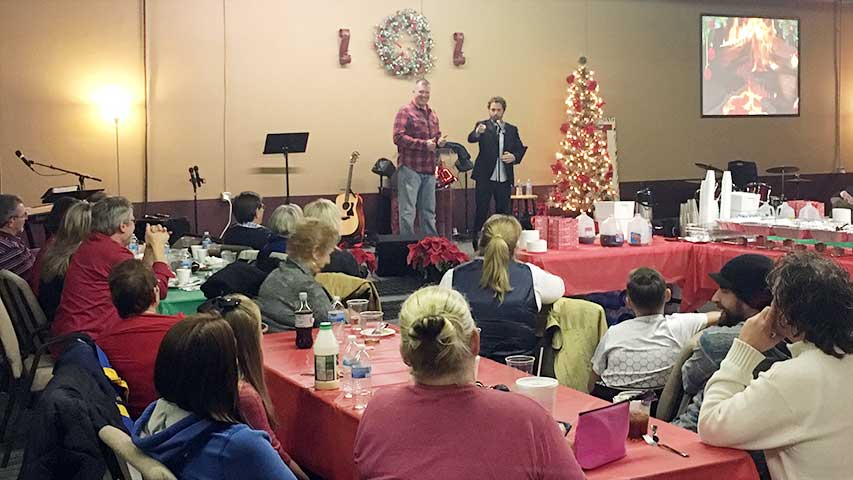 "John Felts is a great guy and it made for a great evening! Very personable and immensely funny. He took time to familiarize himself with our group and when the jokes started rolling it was like the show was custom made for us! We will definitely be having him back. Please tell John how much we loved his act and appreciated his wonderful personality and humor!" - Pastor review of John Felts
Dinner Date Night in Argyle, TX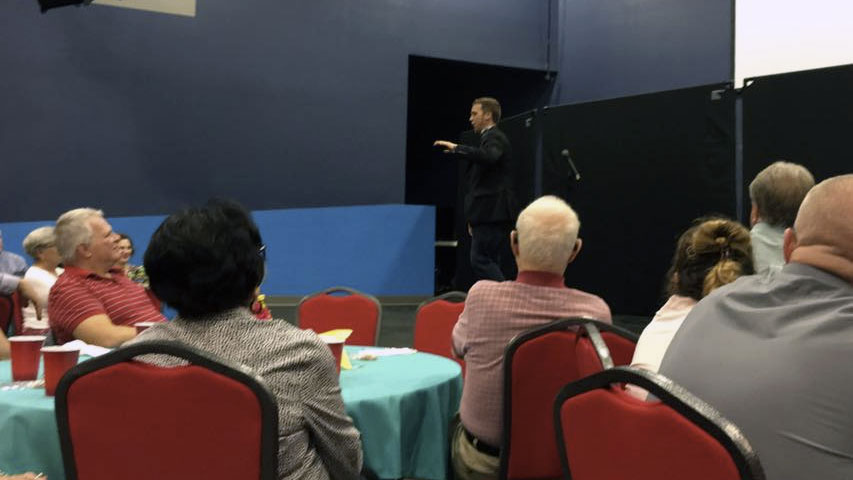 "We absolutely enjoyed John Felts so much!! I feel certain he is the best entertainer we've had yet. John exceeded our expectations and made everyone laugh! He arrived when he said he would, very professional and courteous, and connected to the audience right away. We couldn't have been happier, John was fantastic!!" - Director of Congregational Care & Adult Discipleship review of John Felts
Search other states:
Alabama, Alaska, Arizona, Arkansas, California, Colorado, Connecticut, Delaware, District of Columbia, Florida, Georgia, Hawaii, Idaho, Illinois, Indiana, Iowa, Kansas, Kentucky, Louisiana, Maine, Maryland, Massachusetts, Michigan, Minnesota, Mississippi, Missouri, Montana, Nebraska, Nevada, New Hampshire, New Jersey, New Mexico, New York, North Carolina, North Dakota, Ohio, Oklahoma, Oregon, Pennsylvania, Rhode Island, South Carolina, South Dakota, Tennessee, Texas, Utah, Vermont, Virginia, Washington, West Virginia, Wisconsin, Wyoming
These comedians perform in Abilene, Amarillo, Arlington, Austin, Beaumont, Brownsville, Carrollton, Corpus Christi, Dallas, Denton, El Paso, Fort Worth, Garland, Grand Prairie, Houston, Irving, Killeen, Laredo, Lewisville, Lubbock, McAllen, McKinney, Mesquite, Midland, Odessa, Pasadena, Plano, Richardson, San Antonio, Tyler, Waco, and Wichita Falls, TX.