Virginia Christian Comedians, Speakers, and Entertainers
Christian Comedy Acts helps you find local Christian comedians, Christian speakers, Christian magicians, Christian ventriloquists, and top clean comedians in the Virginia area. Find Christian entertainment for your church outreach or ministry event today.
Larry Weaver

sponsored


Larry's Southern charm and quick wit have won the hearts of audiences across America. As heard on SIRIUS XM Blue Collar Radio, Laugh USA, and many more!... continue
John Felts

sponsored


Nationally-touring Christian Comedian John Felts delivers real, funny, one-of-a-kind perspectives on dating, marriage, parenting, American culture and struggling to do the right thing... continue
David Ferrell

sponsored


David entertains and motivates all ages with 100% clean stand-up comedy and hilarious impressions. A three-time nominee for Inspirational Comedian of the Year!... continue
Joseph Young
Joseph is a Christian Magician in Big Stone Gap, VA. Joseph provides entertainment, comedy and professional magician tricks that entertain people of all ages. Hundred of events have been impacted by his special blend of sleight of ha... continue
Jesse the Juggler
Jesse is a Christian Juggler in Richmond, VA. Jesse Joyner speaks to thousands of kids, youth, and families each year using his comedy juggling and unicycle show. He studied Bible in college and seminary and now uses his jugg... continue
Leslie Norris Townsend

sponsored


Backed by over 20 years of experience, Leslie Norris Townsend is easily one of the funniest, most entertaining Christian comediennes working today... continue
Rik Roberts

sponsored


Christian Comedy Association (CCA) Past President Rik Roberts delivers hilarious stand-up routines for any group seeking 100% clean comedy.... continue
Church Service in Richmond, VA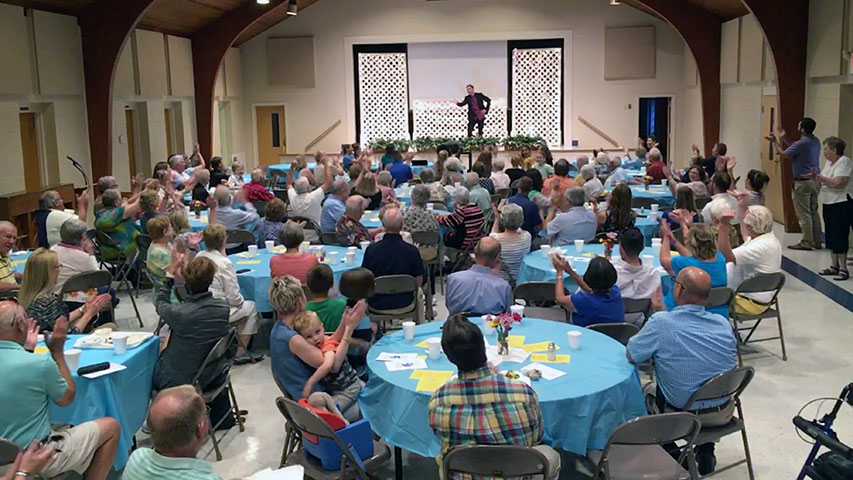 "John Felts is very personable and easy to work with. He does his homework and he knew who we were and he personalized his show and helped us laugh at ourselves. We had such a good time with John, we would recommend him for any venue! Comedy is subjective, but we all had good belly laughs with John. Thanks for a great show John!!" - Pastor review of John Felts
Fundraiser in South Hill, VA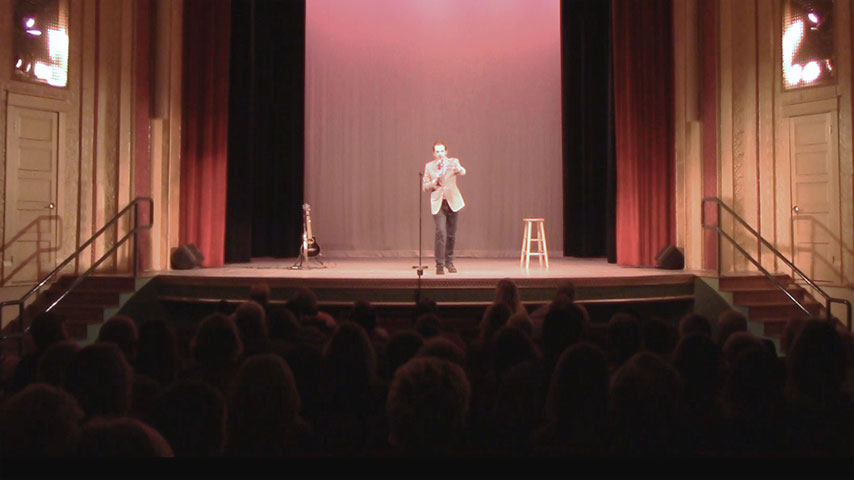 "Larry Weaver was prompt and professional from his time of arrival till the end of the evening. He was very personable and was always asking questions to make his performance personal to our event and our mission. The audience loved him and found him to be very entertaining and funny. We will definitely use him again!" - Senior Pastor review of Larry Weaver
Young Families Dinner in Richmond, VA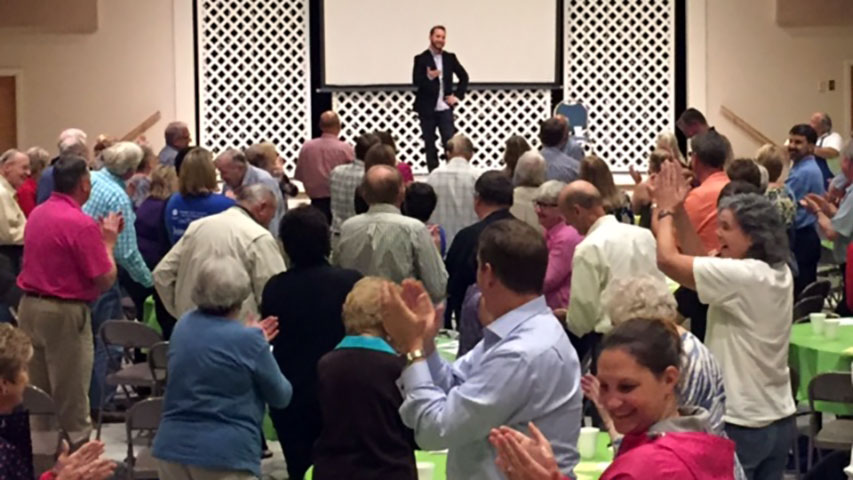 "I wanted to let you know how much we enjoyed John Felts and his comedy. He was so well prepared and his jokes were fresh. He helped us laugh at ourselves and look at the humorous side of who we are. It was laugh out loud funny - over and over again. As a matter of fact days after the event we are still laughing. We are trying to plan another event just so we can have John back again. I highly recommend John Felts for any group that wants to laugh and have a great time. Additionally John is easy to work with and he was a pleasure to meet. We know that anyone how invites John to be apart of their events will be thoroughly satisfied." - Pastor review of John Felts
Comedy Concert in Winchester, VA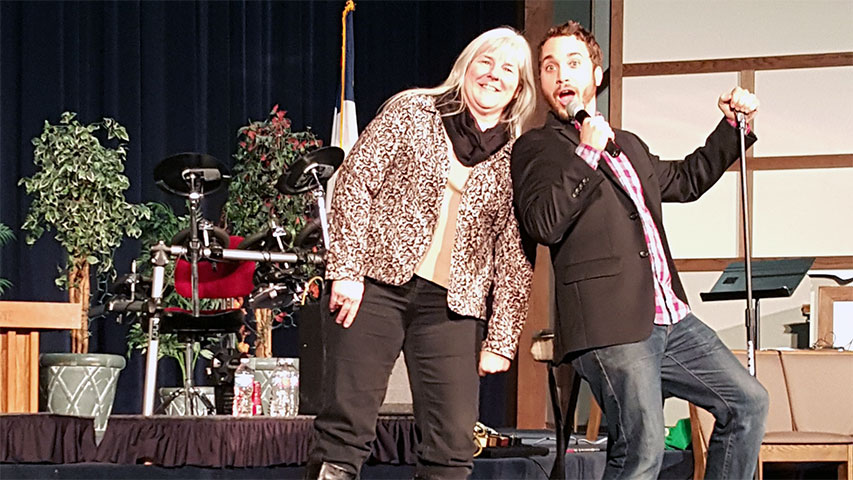 "John Felts was great at communicating with us before and after the event. Everyone had a wonderful evening!! The feedback has been very positive - yet again!! John is super to work with and has such a gift of improv. He just rolls with things and works off the crowd perfectly. This is the second time we have hosted John and have been extremely pleased both times. The folks who had heard him the first time were very excited when we announced he was returning, and they were not disappointed! Crowd size was great despite basketball games going on simultaneously at the school, which is attached to the church. His magic card trick at the end of the night was really fun - great way to end the night. Thank you and we look forward to working with you and John again in the future!" - Deacon review of John Felts
Search other states:
Alabama, Alaska, Arizona, Arkansas, California, Colorado, Connecticut, Delaware, District of Columbia, Florida, Georgia, Hawaii, Idaho, Illinois, Indiana, Iowa, Kansas, Kentucky, Louisiana, Maine, Maryland, Massachusetts, Michigan, Minnesota, Mississippi, Missouri, Montana, Nebraska, Nevada, New Hampshire, New Jersey, New Mexico, New York, North Carolina, North Dakota, Ohio, Oklahoma, Oregon, Pennsylvania, Rhode Island, South Carolina, South Dakota, Tennessee, Texas, Utah, Vermont, Virginia, Washington, West Virginia, Wisconsin, Wyoming
These comedians perform in Alexandria, Arlington, Blacksburg, Charlottesville, Chesapeake, Danville, Hampton, Harrisonburg, Leesburg, Lynchburg, McLean, Newport News, Norfolk, Portsmouth, Reston, Richmond, Roanoke, Suffolk, and Virginia Beach, VA.