Show your clients, employees, families or loyal customers a good time through John's clean and carefully put together set. You are guaranteed to see lots of laughs, smiles and possibly a fellow audience member on stage!
His fast-paced shows and clever punch lines are a success no matter the venue! John delivers real and funny one-of-a-kind perspectives on dating, marriage, parenting, American culture and struggling to do the right thing. Your audience will feel engaged and valued by the customized material brought forth in the presentation. He caters to audiences seeking good humor and good taste.
Each show is custom fit to the company or organization by gathering information prior to the performance to create that personal feel. John enjoys making a wide variety of audiences laugh while never having to resort to harsh language, shock value or taboo subject matters. John has performed for churches, businesses, charities, colleges and more! Get ready to have an unforgettable time.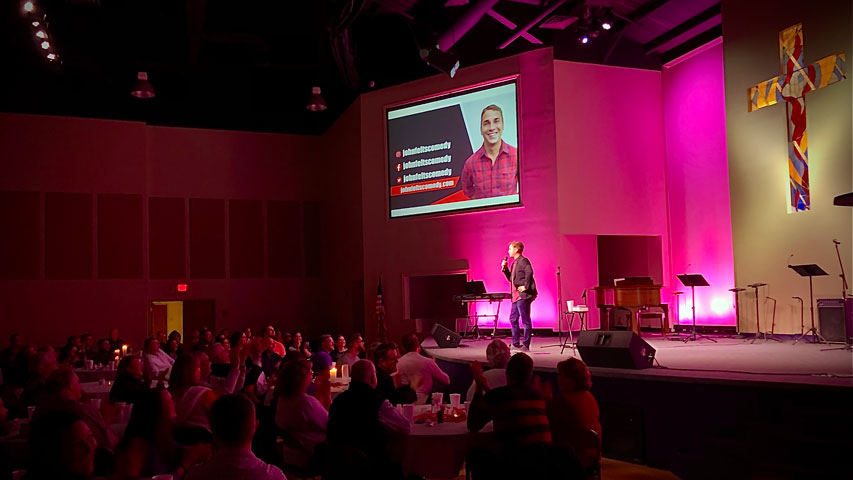 Christian comedian in Evansville, IN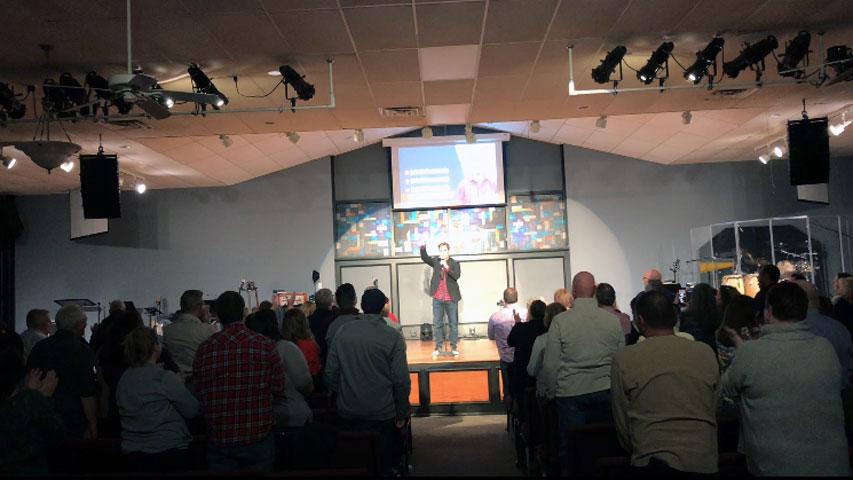 Christian comedian in Middlefield, CT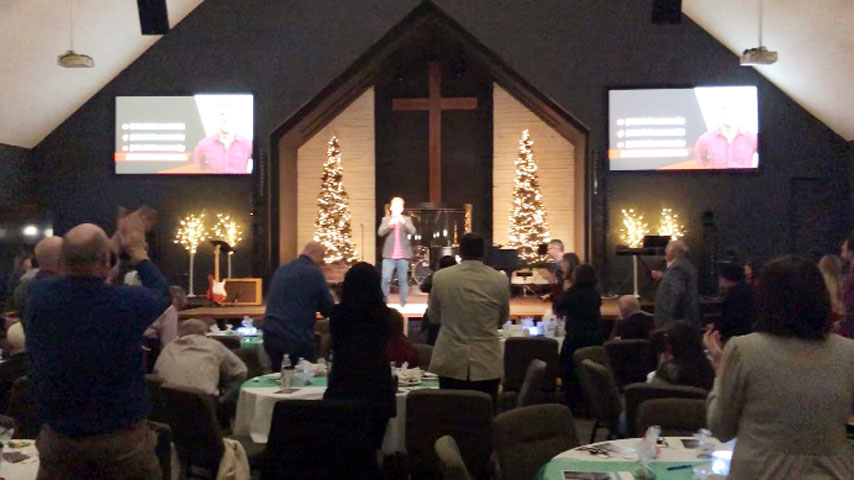 Christian comedian in Indianapolis, IN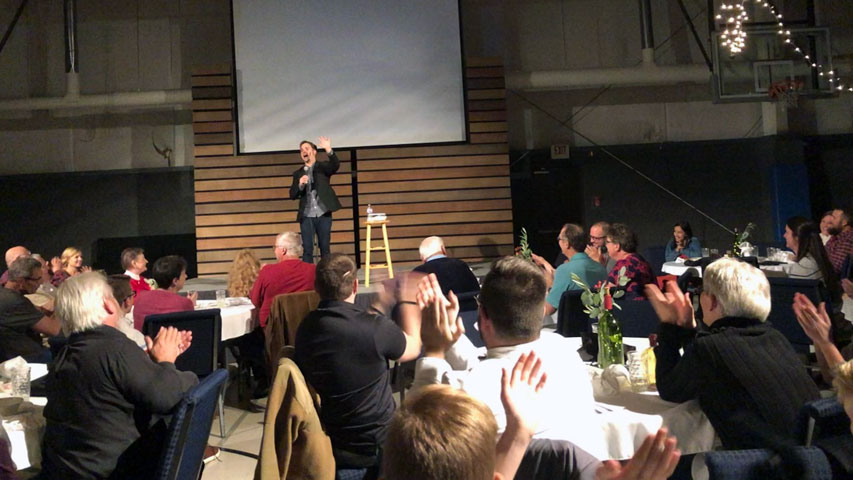 Christian comedian in Florence, SC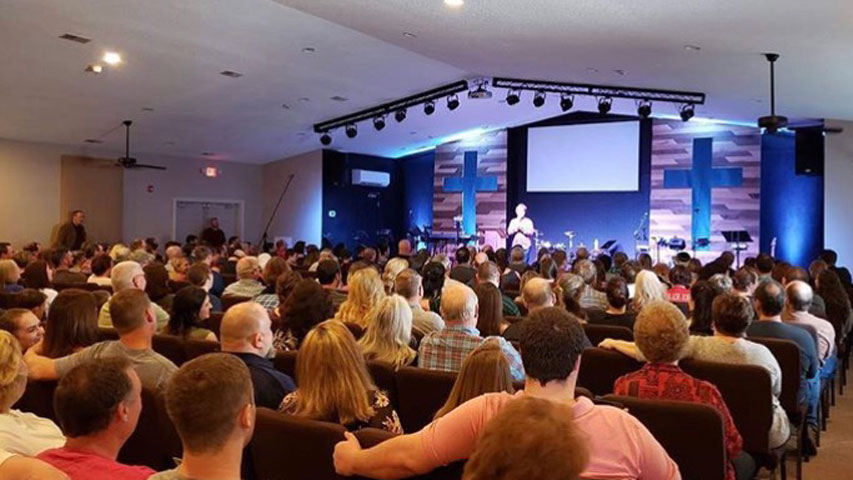 Christian comedian in Oakland, MD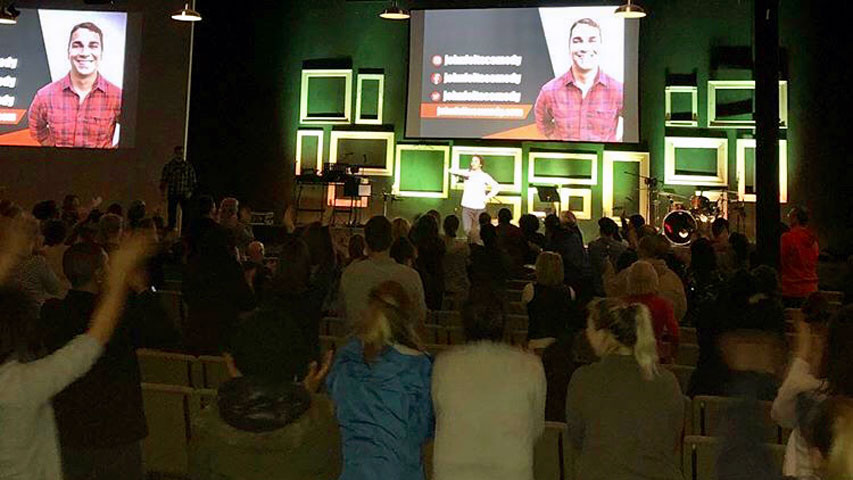 Christian comedian in Avon, MA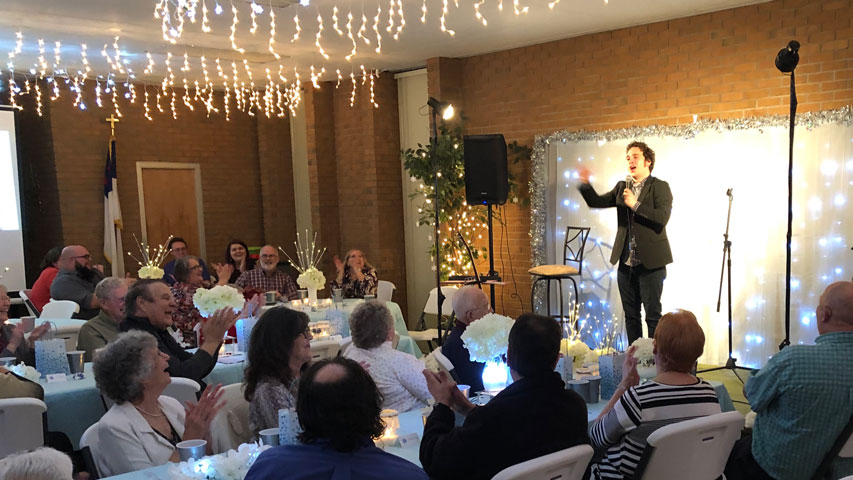 Christian comedian in La Grange, NC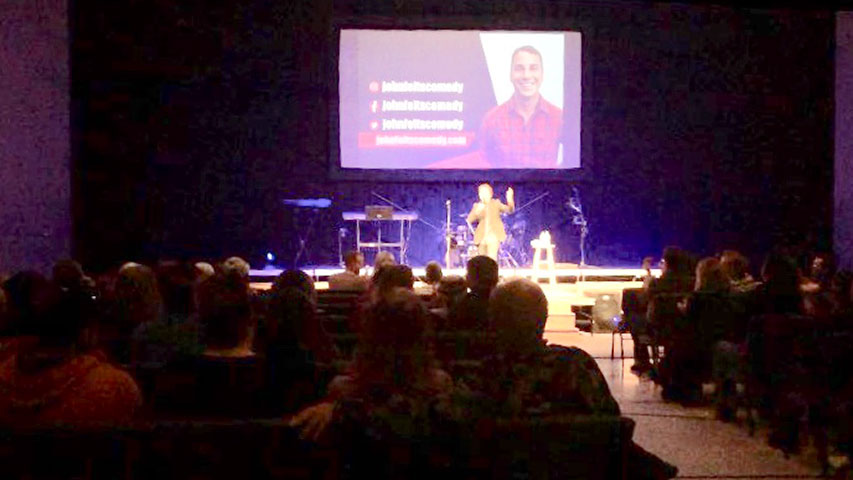 Christian comedian in Onalaska, WI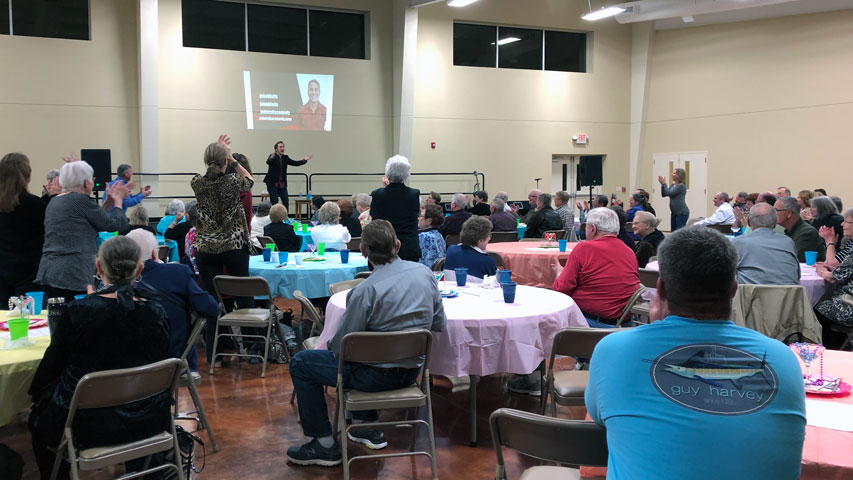 Christian comedian in Bellville, TX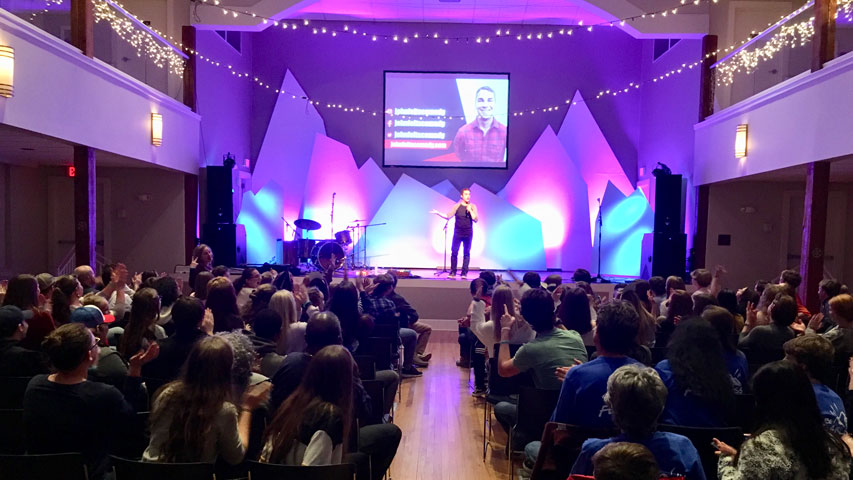 Christian comedian in Lake Junaluska, NC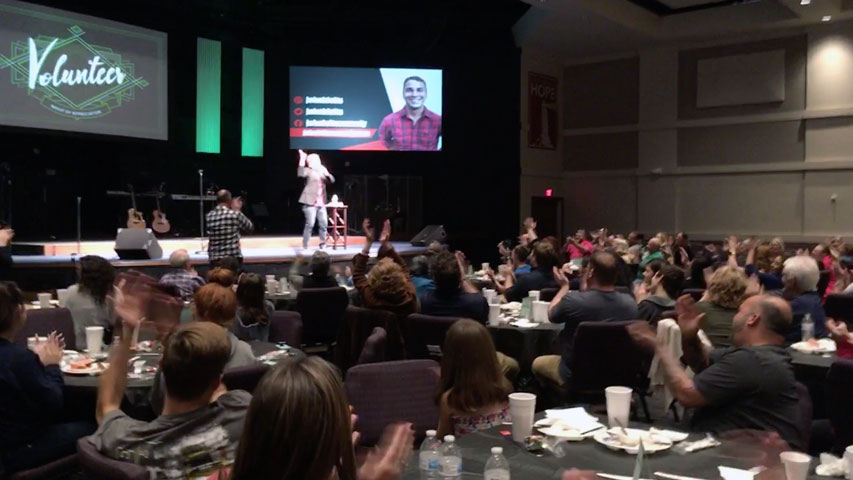 Christian comedian in Dallas, TX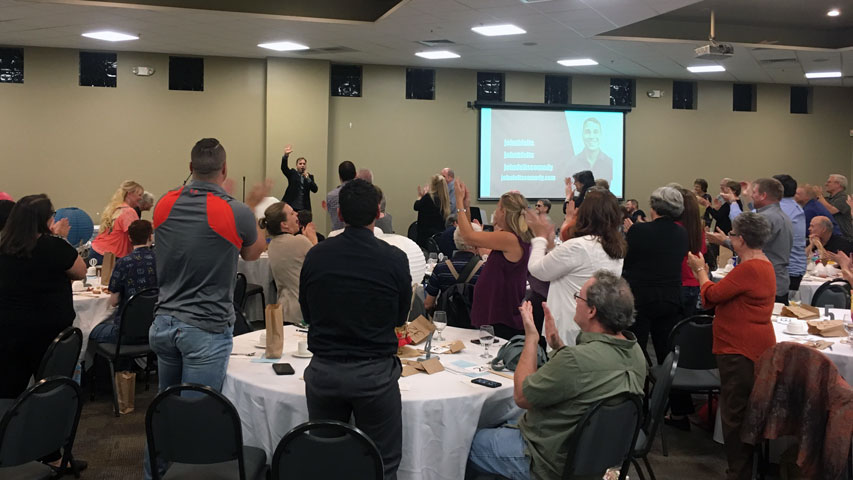 Christian comedian in Mesa, AZ
Recent Reviews
"As far as John Felts, his performance, & his character, we could not have been more pleased. We had a very diverse crowd and we were all in stitches the entire time. His thoughtfulness to research our community and our school really showed his level of dedication to his client and his craft. It gave the performance a personal touch that was appreciated by everyone. John really went above and beyond what we expected and I can't say enough nice things about him. I would definitely recommend him for entertainment at any event. It was our pleasure to have him at our annual auction, he really made the night one to remember."
"We could not be more satisfied with John's performance! From beginning to end, he had all of us rolling! He had asked a few questions about our church beforehand, and he customized his material to suit us. It was great to have so many of our congregation together laughing at his jokes, and laughing at each other. Words cannot express enough how great he was, it was truly a blessing having him at our church! He was on time, professional, and so friendly. Highly recommended!"
"John Felts was a phenomenal comedian! He did an outstanding job researching our church and community. The crowd LOVED how he incorporated the information into his jokes! John truly has a gift. He could tell jokes right off the cuff and they were hilarious! He has such a great disposition and was so easy to work with. It was like we knew him for years. His generosity towards our fundraiser was so gracious and thoughtful. We thoroughly enjoyed his comedy act and we hope to have him back in the future! I highly recommend John Felts for any event."
"John Felts did a wonderful job at our event. He really pulled the audience in; every age group seemed to enjoy it. We had some great laughs at our banquet. I will definitely recommend him to others. He even promoted our ministry for us. I give him 5 stars."
"John Felts is very personable and easy to work with. He does his homework and he knew who we were and he personalized his show and helped us laugh at ourselves. We had such a good time with John, we would recommend him for any venue! Comedy is subjective, but we all had good belly laughs with John. Thanks for a great show John!!"
"John Felts was extraordinary. Prior to the event, we were in regular contact. On the day of the event, he arrived early and was well-prepared for the event. His audiovisual use of information provided to him allowed him to connect quickly with the crowd of nearly 200, most of whom were teenagers. John was warm, transparent, engaging, and extremely funny. Woven within his comedy were messages of character and responsibility. He might have arrived as a stranger to our audience, but he left a rock star. We hope to be able to work with John again one day."