Show your clients, employees, families or loyal customers a good time through John's clean and carefully put together set. You are guaranteed to see lots of laughs, smiles and possibly a fellow audience member on stage!
His fast-paced shows and clever punch lines are a success no matter the venue! John delivers real and funny one-of-a-kind perspectives on dating, marriage, parenting, American culture and struggling to do the right thing. Your audience will feel engaged and valued by the customized material brought forth in the presentation. He caters to audiences seeking good humor and good taste.
Each show is custom fit to the company or organization by gathering information prior to the performance to create that personal feel. John enjoys making a wide variety of audiences laugh while never having to resort to harsh language, shock value or taboo subject matters. John has performed for churches, businesses, charities, colleges and more! Get ready to have an unforgettable time.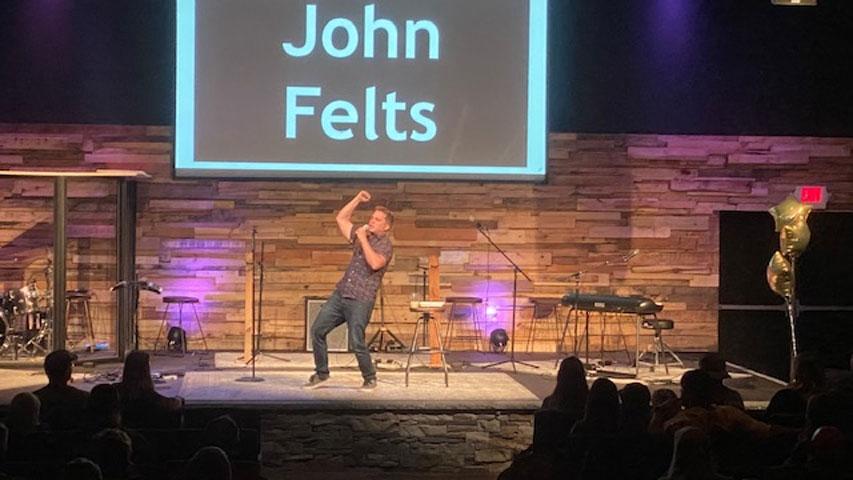 Christian comedian in Villa Rica, GA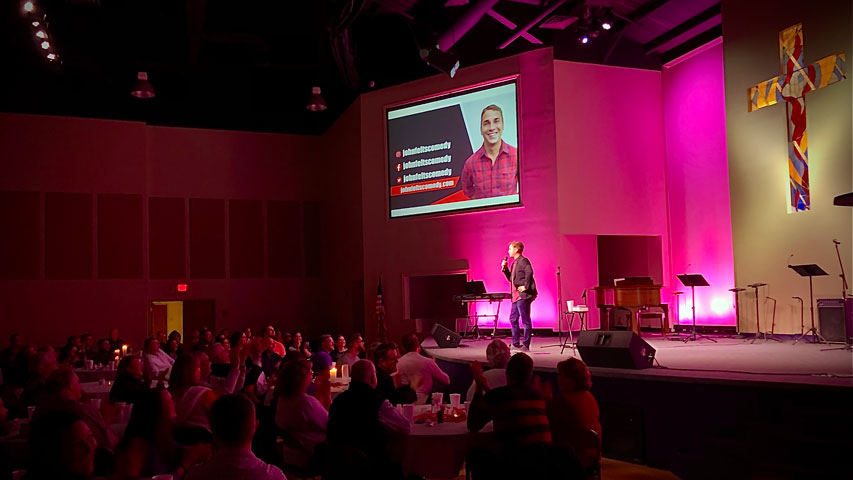 Christian comedian in Evansville, IN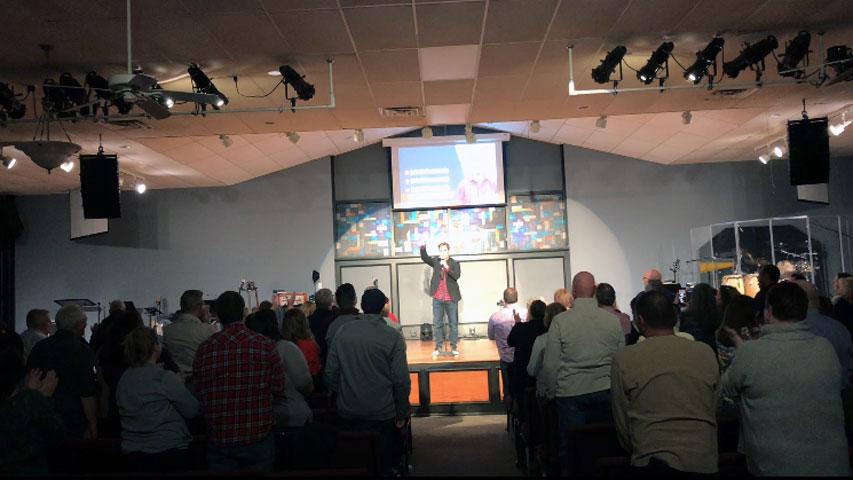 Christian comedian in Middlefield, CT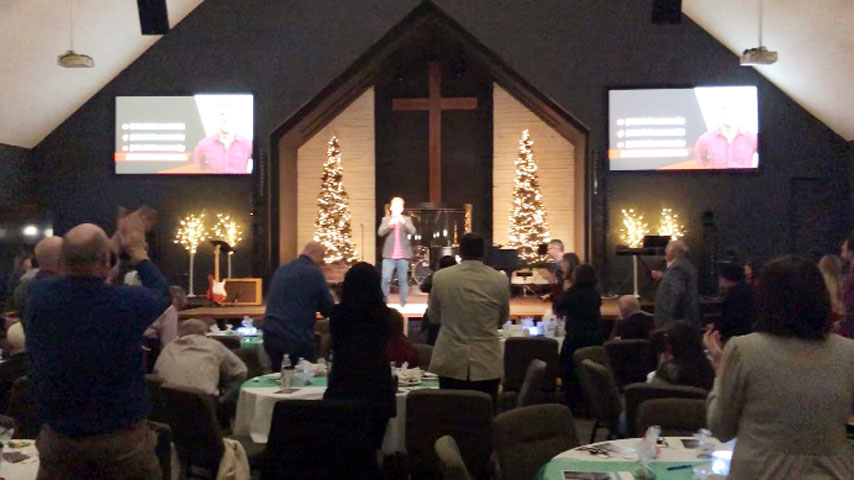 Christian comedian in Indianapolis, IN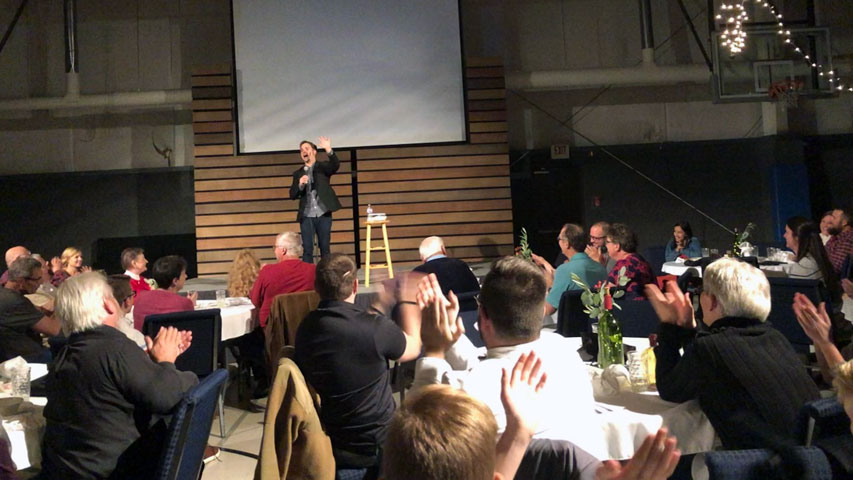 Christian comedian in Florence, SC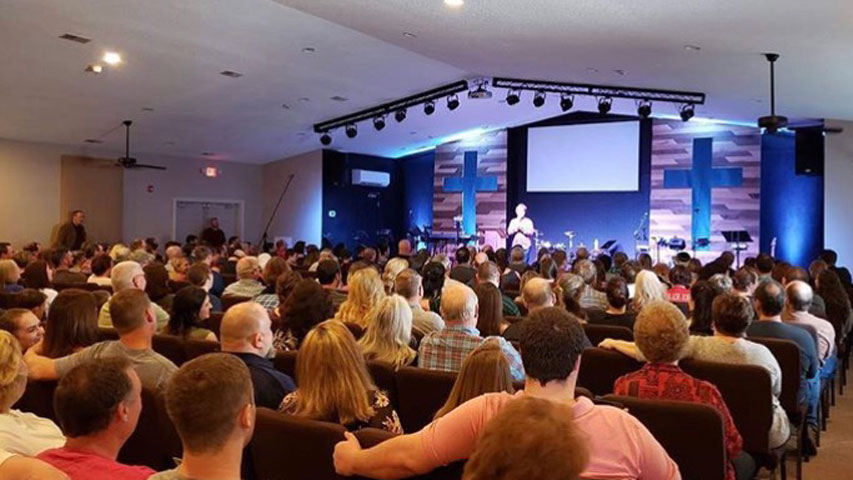 Christian comedian in Oakland, MD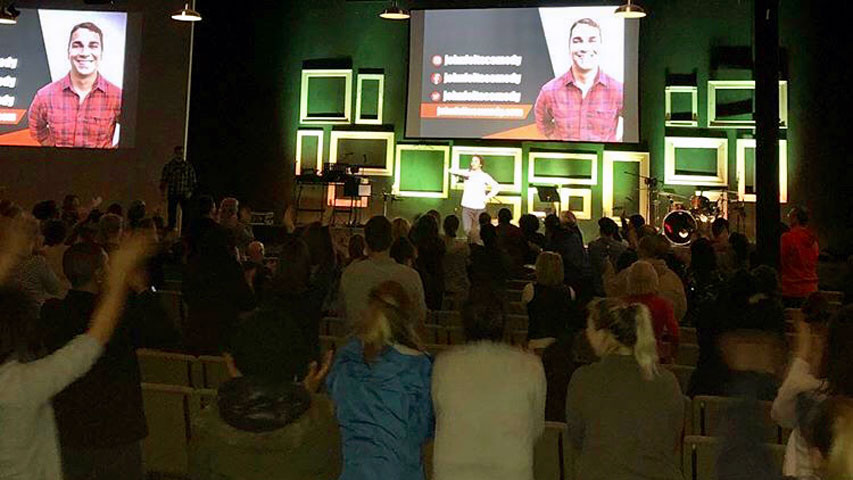 Christian comedian in Avon, MA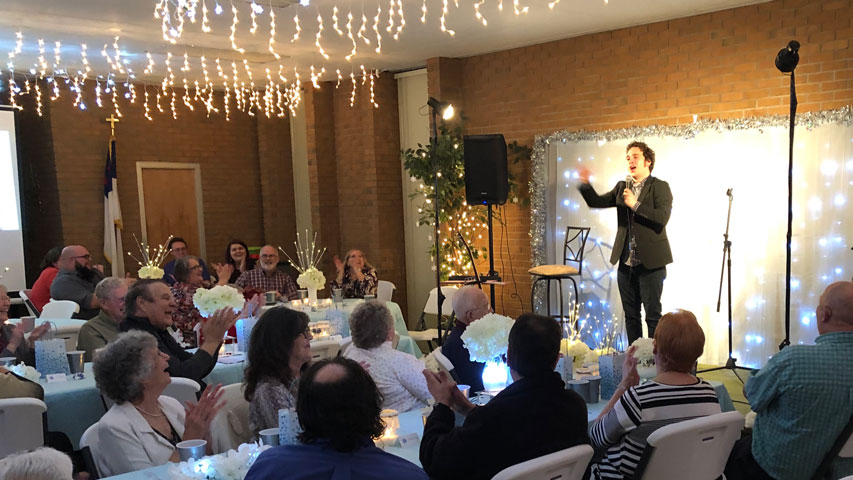 Christian comedian in La Grange, NC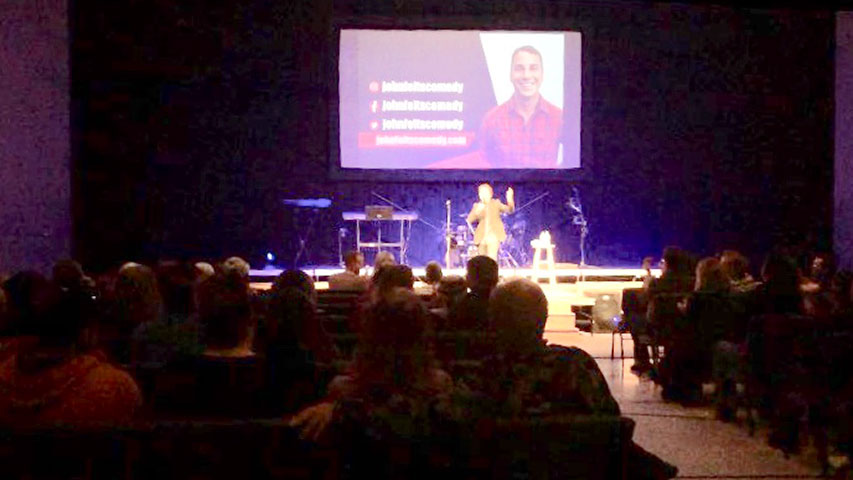 Christian comedian in Onalaska, WI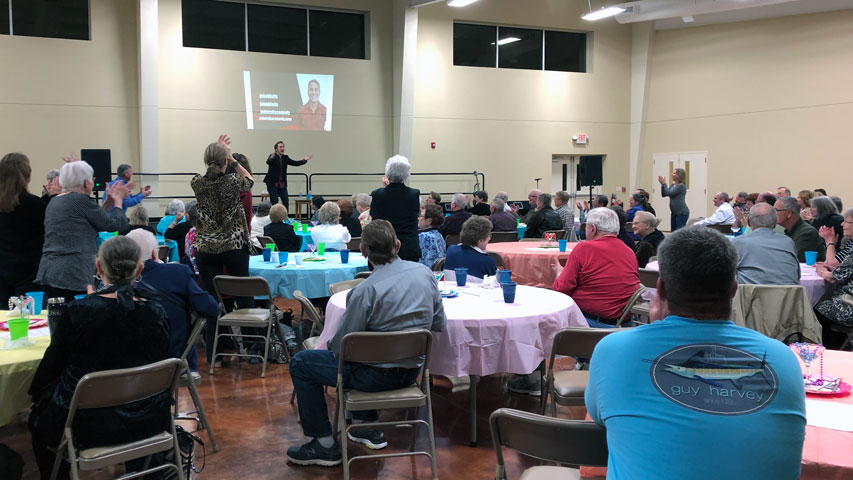 Christian comedian in Bellville, TX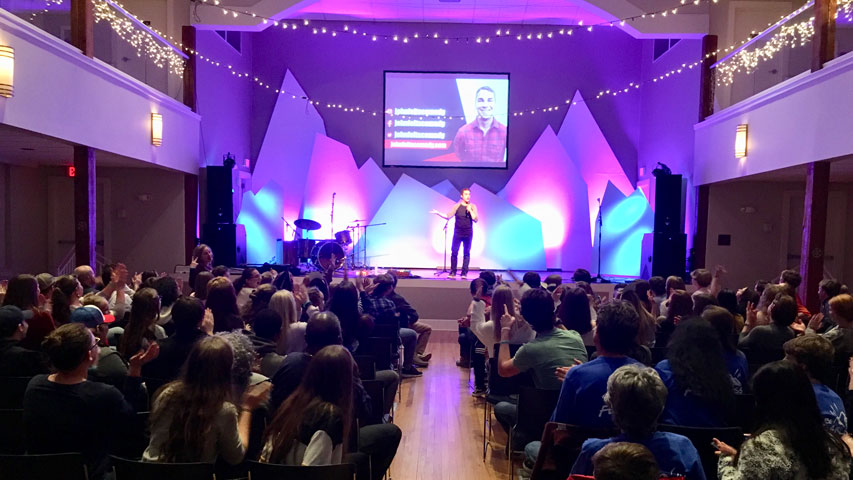 Christian comedian in Lake Junaluska, NC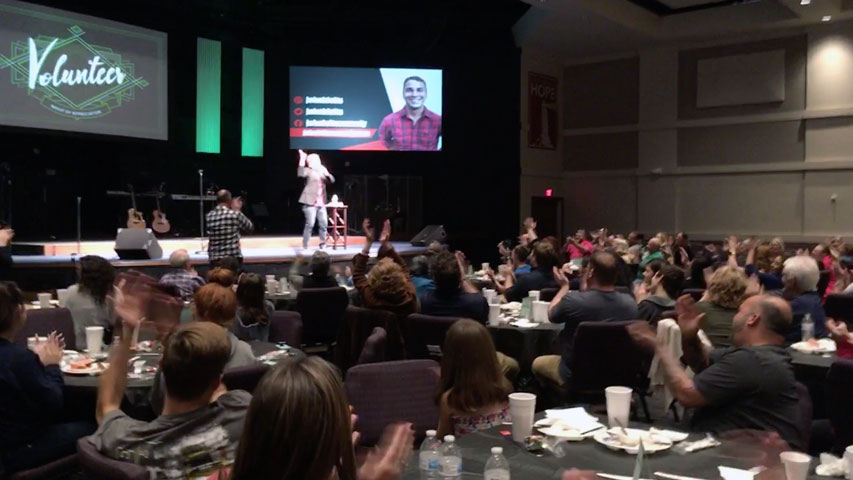 Christian comedian in Dallas, TX
Recent Reviews
"John did a fantastic set. He made sure the audience was involved. Was easy to work with ad a great personality."
"John Felts is better than advertised. Let me tell you, this man comes prepared. When John arrived at our church, he knew more about our church and community than some of our members. His humor was tailored made for our church and the people loved it. Even a couple of our members who do not like stand up comedy told me afterwards how much they enjoyed evening. John Felts is funny with no bitter aftertaste. I highly recommend him for your next event."
"John Felts gave us an amazing time! John was very funny and very respectful of the audience. We have received numerous reports from our students saying how much they loved what they heard. John earned his money by putting hours of work in ahead of time before the event. He took the time to look up research on our town, church, and student ministry. He related very well and I would highly recommend."
"John Felts put on an amazing show for us! Everyone at our event loved him. He had great, fresh, and funny material. We received numerous compliments from those in attendance. Our event was a couple's banquet. We loved how John wove his own life experience into the show to encourage and challenge our couples, all while keeping us laughing. The audience loved how he took time to research our city and even our church leaders, pointing out hilarious observations about both. His comedy is fun, tasteful, and hilarious. We would strongly recommend John Felts for your next event. We have hosted him three times in the past few years and he keeps getting better each time. We would definitely have him back for future events."
"Ours was a City Wide Crusade in Ridgecrest CA. Even though the emphasis of John's message was to be with teens, his material was diverse and spoke to all ages. He did a fantastic job! John was very down to earth relationally and super easy to work with. John took the time to study his audience in advance and it showed in his material. It drew a great response from the crowd. I highly recommend him."
"John Felts was professional in every aspect of his performance. Loved how he made his routine personal by including so many church personnel in his opening session. We all got a healthy laugh from the light-hearted comments and personal touch. We all enjoyed interacting with him."
"John Felts did an amazing job speaking on Marriage and Family conference. The entire congregation enjoyed the presentation and laughted for an hour. John mixed in knowledge of our community and staff to make the event very personal. I would recommend him for any type of event. It was our pleasure having John and we hope to use him again."
"John Felts was great! Everyone liked him. He was very nice to work with. He left the audience in stitches."
"John Felts was the highlight of our Regional Pastor and Spouse Christmas Dinner! He was absolutely on his game and provided a wonderful evening of entertainment to an audience of diverse ages. There was something in his routine that everyone could relate to and hearty laughter was a common thread of all. He was personable, spontaneous, engaging, and his humor was definitely in good taste. John was great to work with as we prepared for this event. He was accessible and responded to questions immediately and you could tell he really took the time to make our event special for us! Highly recommended!"
"John Felts was fabulous! We really enjoyed having him at our church. It was even better that he personalized his material to our area and our church. It made for a fun evening! Such a blast!"
"Regarding John's performance, he was absolutely fantastic! The day after his act, I received several calls that praised his comedy and his demeanor. He tailored the opening jokes to our church and our community. It really added a great touch and had the audience engaged immediately. Because of him, our church now has a five-star rating on Yelp. (Ha Ha) John had us laughing as soon as he took the stage. From our first phone call, John was not only a great example of professionalism, he was responsive and extremely personable. He communicated his needs and expectations well and followed up timely. With each interaction leading up to the event, I felt more and more certain it was going to be a great night. Last but not least, John was one of the most respectful and humble individuals I've dealt with in some time. He was a true delight! I would recommend him without hesitation."
"John was awesome. John had researched our church and was able to connect with us immediately which helped everyone relax and have a good night. Several of his joke were being repeated the next morning at church!! John connected with a very diverse age group and kept everyone in stitches. He was clean, professional and hilarious. If you are having an event and looking to have a fun and laughter-filled night, stop searching and invite John Felts!"