Magic, mind-reading, and mystery! Joshua's stage show reflects his fascination with psychology, intuition and influence! The show combines astounding mental demonstrations with amazing illusions developed in his travels around the world.
In one moment, he predicts a volunteer's choices even before she knows them herself. In the next, he solves a Rubik's cube by simply tossing it into the air!
Life is Magic is highly interactive, and much of the fun comes from watching fellow audience members participate onstage! And because Joshua's show is about people, not props, it plays great in venues of all size; from performing arts centers and hotel ballrooms, to banquet rooms and VIP suites.
Whatever the setting, Joshua loves sharing his craft and his passion for creating unforgettable moments. And Joshua always makes good on his promise to treat the audience with respect, creating an experience of joy and amazement that lasts long after the evening is over.
Discover why Joshua's magic has been featured on multiple television programs, and why major corporations and associations partner with Joshua year after year to create unforgettable experiences for their members, employees, clients and families.
Whether it's a gala ball, awards banquet or conference, Joshua Lozoff: Life is Magic will turn your next gathering into an event to remember.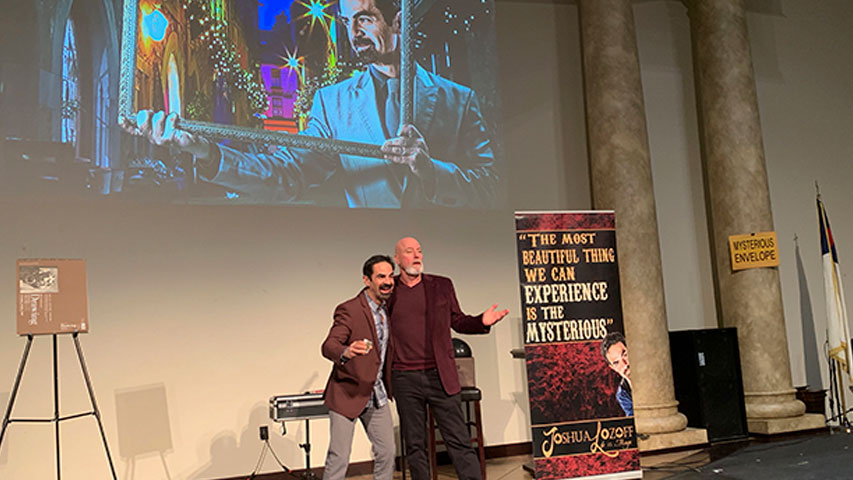 Christian comedian in Kansas City, MO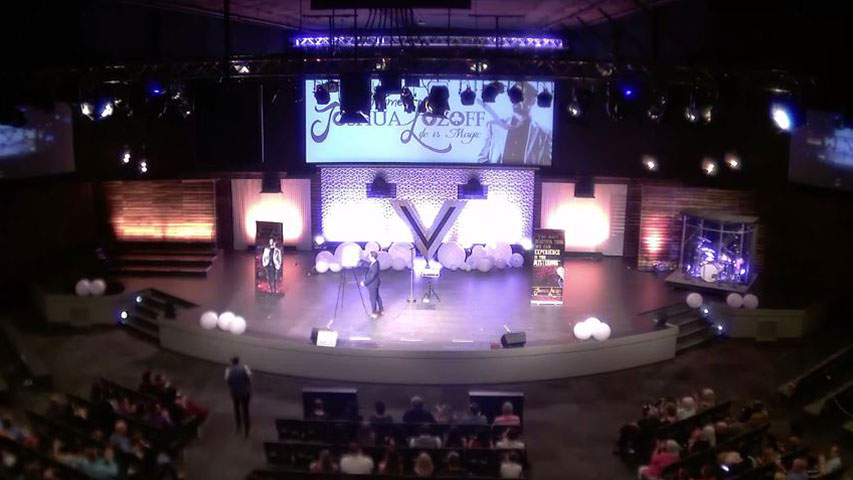 Christian comedian in Princeton, NC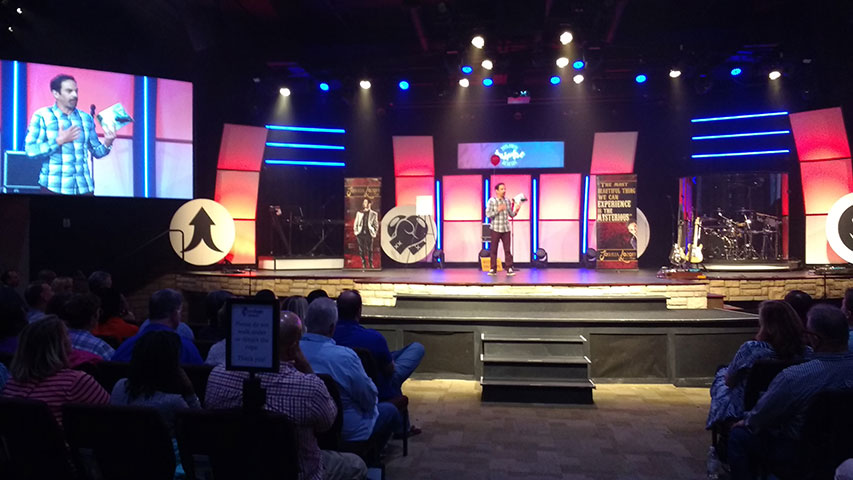 Christian comedian in Durham, NC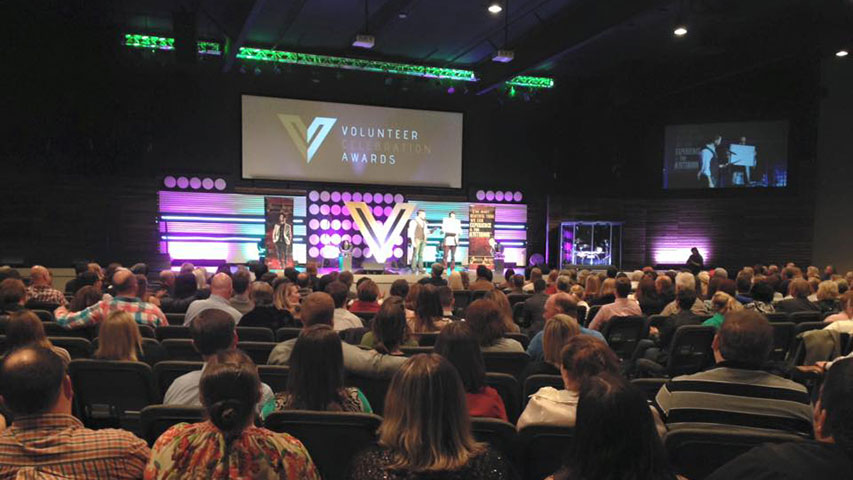 Christian comedian in Princeton, NC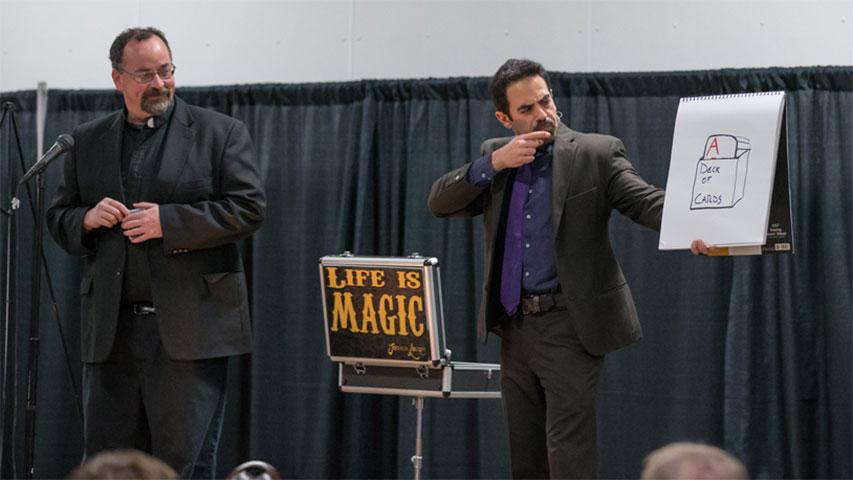 Christian comedian in Columbus, NE
Recent Reviews
"Joshua did a fantastic job for us during our marriage conference. Thank you!"
"Joshua Lozoff was a great performer. His show was very entertaining and kept the audience wondering! Joshua was very personable and professional. He spent time connecting with individuals and made anyone that came up on stage feel very comfortable. I have received lots of positive feedback from our crowd."
"Joshua Lozoff brought illusions back to our youth auditorium with great professionalism and respect. Very easy to work with. He was open to appropriate amounts of spontaneous ideas and slight changes just with the nature of programming. Joshua's performance was very good he seemed very comfortable and engaging for everyone during his time on stage."
"Joshua Lozoff had them sitting with their mouths open in amazement. Our audience is still talking about his performance days after the event"
"Joshua Lozoff performed for an audience of 450 youth from across the Southeastern US. He was well prepared, considerate and polite to the youth, and most importantly, he wowed them and kept them engaged. This was no small feat considering how tired they were after a busy day. The repeated, "Whoa!"s erupting from the audience said it all."
"Joshua Lozoff was a fantastic addition to our weekend's program. He was extremely easy to schedule and work with; our team was blown away by his flexibility and professionalism. He more-than-delivered on his stage show and we would have him back at one of our events in a heartbeat!"