100% clean stand-up comedy show suitable for all ages and backgrounds. Plus, David is happy to customize his performance with jokes about your company or organization.
Sit back and relax as David delights you with hilarious impressions of cartoon characters, farm animals, television and movie stars, and famous singers from all eras! This show is highly-interactive and includes improvisational banter with the audience.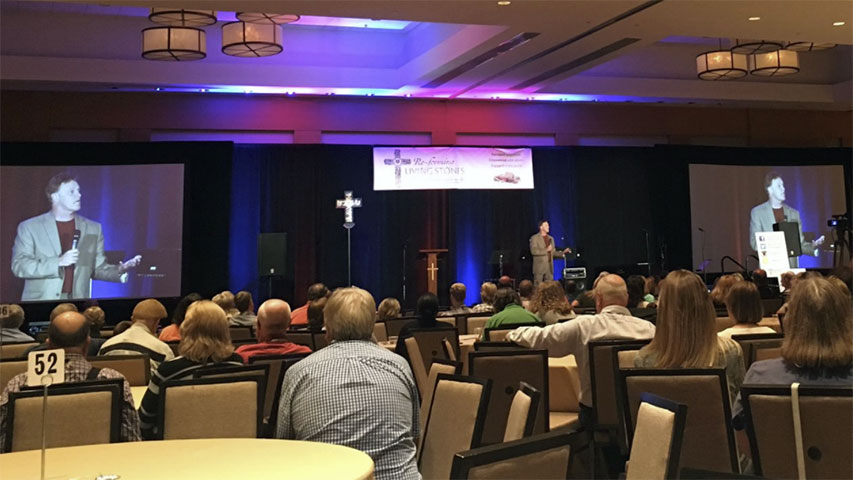 Christian comedian in Ponte Vedra Beach, FL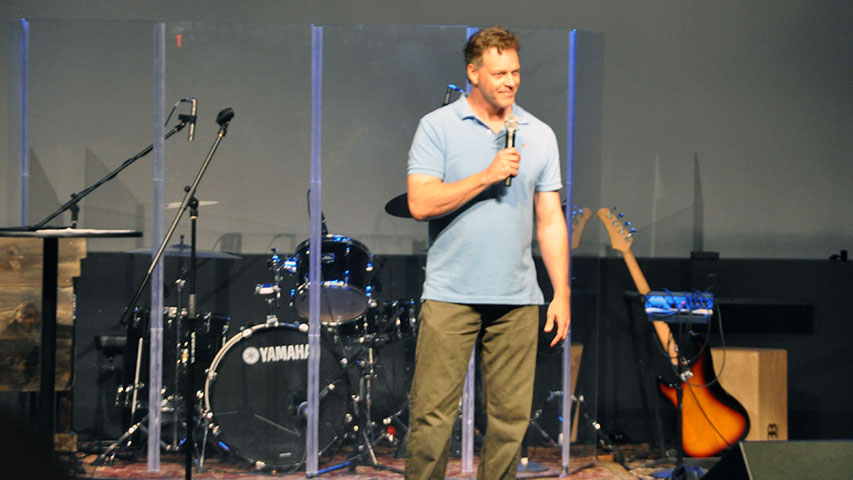 Christian comedian in Atlanta, GA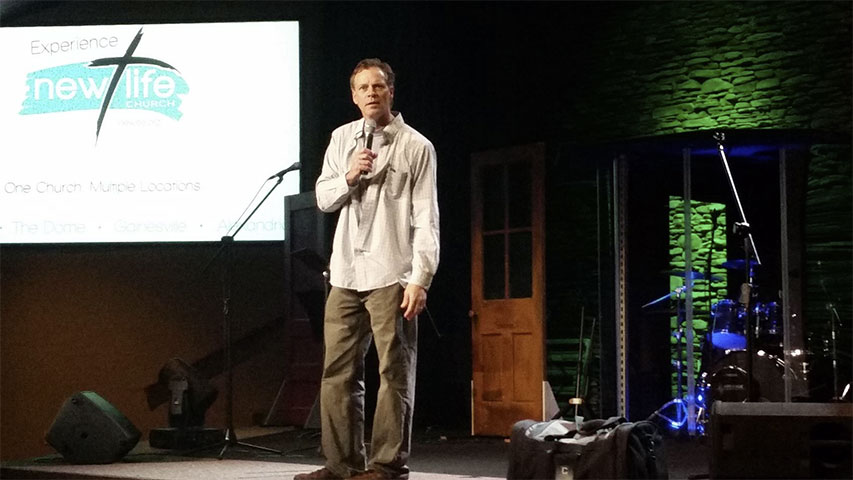 Christian comedian in La Plata, MD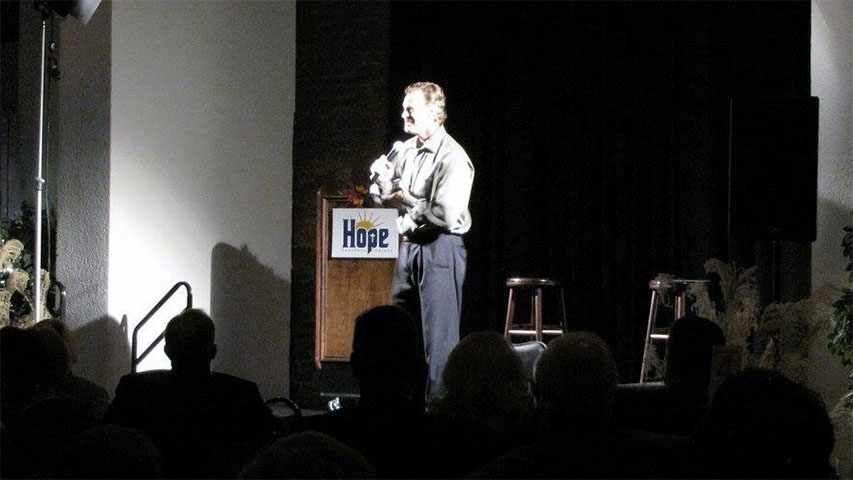 Christian comedian in Jeffersonville, IN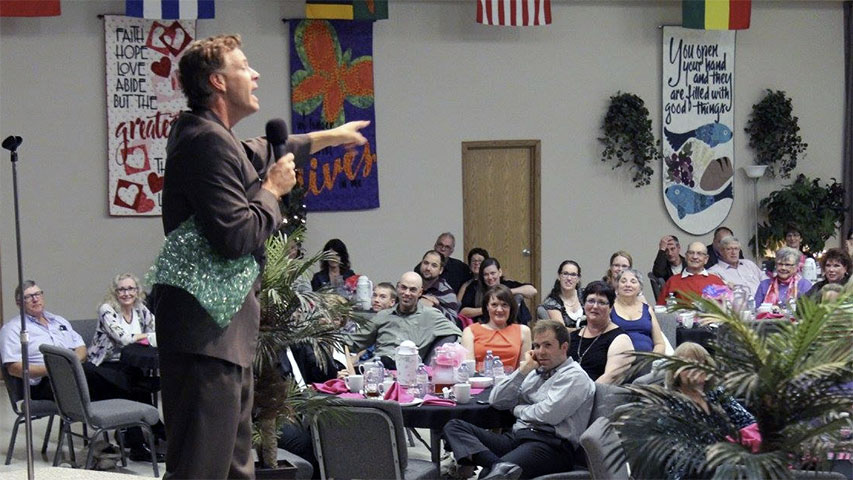 Christian comedian in Estevan, SK
Christian comedian in Madison, IN
Recent Reviews
"David Ferrell delivered just what we were looking for at our Annual Men's conference. He brought a good dose of comic relief before our guest speaker challenged the men on deciding life's priority. David was just what we were looking for -- very funny!"
"David Ferrell was awesome. He more than provided the laughter the event called for and was extremely professional. Thanks again for helping us make our event the success that it was."
"David Ferrell was AWESOME!!! My pastor loved him, my church loved him, I think all of Madison, Indiana loved him!!! He has been gifted by God to bring laughter to people. I hear children laugh on average 150 times a day and adults laugh on the average 6 times a day. Well with David Ferrell here, we were like children! We were very blessed and had a BLAST!!!"
"David Ferrell provided a wonderful night of good clean fun. Everybody was talking about him and especially his testimony yesterday. I had nothing but compliments. I enjoyed meeting him and looking forward to having David back. Thank you."
"David Ferrell knocked it out of the park! People are still talking about his performance that night! David's interaction with the crowd was phenomenal and we're thankful to have such great talent we can rely on when we get together to celebrate our ministry at one of our fundraisers."
"David Ferrell is warm, personable, kind and HILARIOUS! He made our event a great success! He is fantastic at integrating he audience and the location into his comedy. He was a joy to work with and we will have him back again for sure!"