Christian Comedian Dave Dugan
Headlining at theaters and clubs all over the country, Dugan has made a lasting impression with his one-of-a-kind dry, everyman style. His impeccable timing and imaginative comedy angles have led him down the path to National TV appearances and rave reviews from corporate event planners.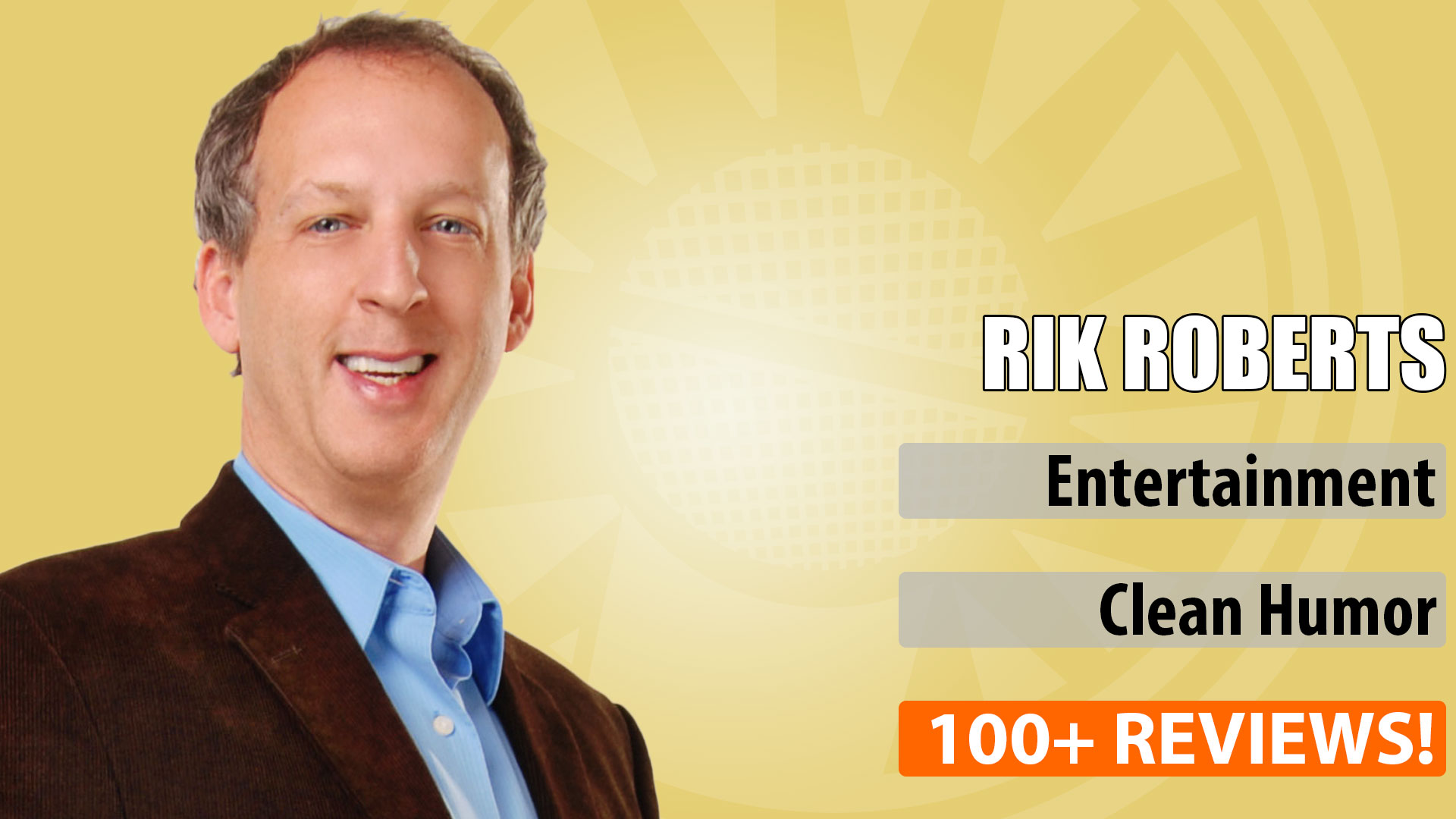 Christian Comedian Rik Roberts
Dynamic comedy show funny enough to headline comedy clubs across the country and clean enough to bring your grandkids or grandparents to see. It's family-friendly and full of fun, easy to relate to material.
Watch Christian Comedy on YouTube!
Subscribe to our channel and enjoy family-friendly, clean, Christian comedy videos on YouTube.
Subscribe to Channel
Other popular Christian Comedians include Tim Hawkins, Dennis Swanberg, Fred Klett, Aaron Wilburn, Thor Ramsey, Mark Lowry, Dennis Tooley, and Jeff Allen.