Performing his clean, clever "every-man" style of material, Andy explores the joys of parenting, raising pets, and struggling to survive in his hilarious, relatable routines. His ability to find humor in subjects like growing up the middle child, his short lived career as a middle school teacher, and our society's obsession with technology has made him a crowd favorite nationwide.
Over the past decade, he has established himself as one of the hardest working comedians in the business today. This has led to some 3,000 performances taking him through 38 states, into Canada, Mexico, and Central America. Along the way, he has been named "Best Comedian" by both the Detroit Metro Times and Detroit Hour magazine. His Dry Bar Comedy special, "Adorable Tough Guy" generated over one million views on social media in its first week of release. In addition, he has appeared as a final four finalist on CMT's Next Big Comic (2012), and as a regular guest on the Bob and Tom radio show. His CD, "Quiet Coyote" regularly plays on Laugh USA on SiriusXM radio.
Andy regularly performs at corporate events, church functions, and on cruise lines. He has shared the stage with many of his comedic heroes, including Frank Caliendo, John Heffron, Dave Coulier, Rocky Laporte, Jimmy Brogan, and Maria Bamford.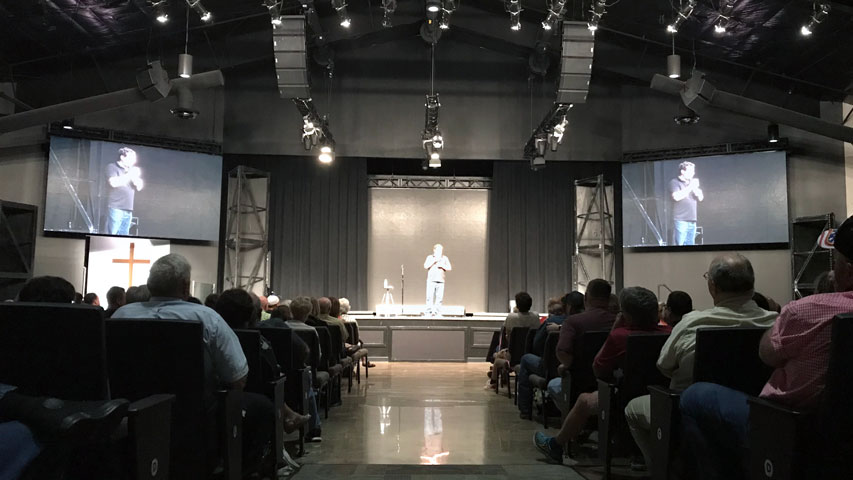 Christian comedian in Madison, IN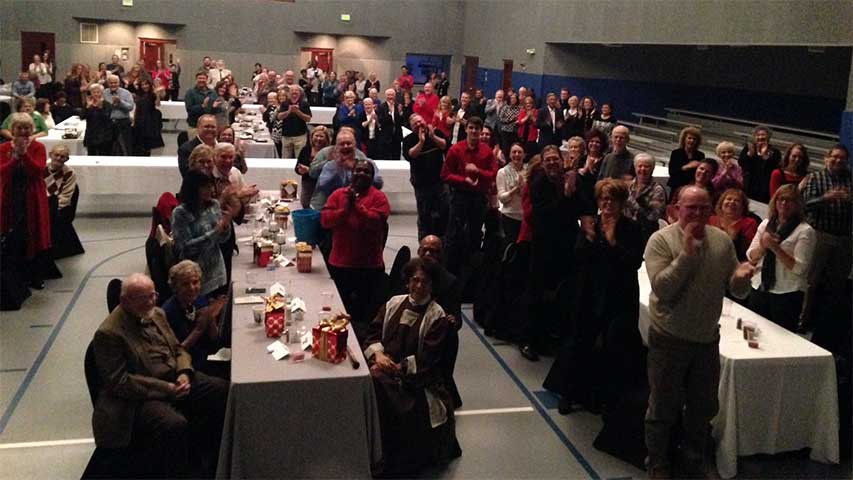 Christian comedian in Kokomo, IN
Recent Reviews
"Andy made our church event a night full of laughs! Our entire church family enjoyed the relaxed attitude of fun he brought to the stage. 10 out of 10 would recommend 100%. Professional and humble."
"Andy recently performed at a marriage event our church hosted, and he was spot on! He was relatable for couples of all ages and he also threw in a few details that only people from our area and event would know about. Everyone loved him and he exceeded our expectations! We look forward to bringing him back for future events!"
"Andy Beningo was a hit with our audience! His clean, relatable comedy had everyone laughing and he kept the energy in the room going for his full performance. He offered a refreshing bit of fun that is so much needed! We enjoyed having him at our event and will definitely use him again!"
"Andy was great, we really enjoyed having him here! Thanks for recommending him."
"Andy was so funny! I heard nothing but rave reviews after the fundraiser! Andy's comedy was relatable for everyone in the audience and we thoroughly enjoyed his show! Thank you for making this event a success!"
"Andy was humble behind the scenes and hilarious behind the mic. Glad to have brought him in for our family event!"
"We truly enjoyed having Andy with us for the Marriage Conference. He was able to interact with the audience and kept them engaged and laughing. All the feedback from those who attended was positive. Off the stage, he was very kind and accommodating."
"The event was fantastic. Several people commented on how they enjoyed Andy's use of the crowd for content. Others said they had been to events with comedians before, and they weren't all that funny, but Andy was amazing. Personally, I was wondering how he would be able to keep a crowd (made up of ages 16-93) entertained for that length of time, but he did it, and it was hilarious the entire time. I also have a couple of people tell me that they know of organizations who hire comedians for annual meetings, and they'd love to see him come back to the area."
"Andy was a classic pro! Engaged with the audience and used the geographical area to create humor!"