North Carolina Christian Comedians, Speakers, and Entertainers
Christian Comedy Acts helps you find local Christian comedians, Christian speakers, Christian magicians, Christian ventriloquists, and top clean comedians in the North Carolina area. Find Christian entertainment for your church outreach or ministry event today.
Larry Weaver

sponsored


Larry's Southern charm and quick wit have won the hearts of audiences across America. As heard on SIRIUS XM Blue Collar Radio, Laugh USA, and many more!... continue
John Felts

sponsored


Nationally-touring Christian Comedian John Felts delivers real, funny, one-of-a-kind perspectives on dating, marriage, parenting, American culture and struggling to do the right thing... continue
David Ferrell

sponsored


David entertains and motivates all ages with 100% clean stand-up comedy and hilarious impressions. A three-time nominee for Inspirational Comedian of the Year!... continue
Dr. Charles Petty
Charles is a Funny Christian Speaker in Raleigh, NC. Dr. Charles Petty is a funny, educational and inspirational professional speaker. He has the rare ability to package profound, life-changing truths in humor. He has a soft southern... continue
John Felts
John is a Christian Comedian in Wilmington, NC. Christian comedian John Felts delivers real and funny, one-of-a-kind perspectives on dating, marriage, parenting, American culture and struggling to do the right thing. John enjoys... continue
Steve Brogan
Steve is a Christian Ventriloquist in Charlotte, NC. Steve is a career comedy ventriloquist and is no dummy, although he works with many! He can script his show to include key members of the audience and use them in his act to add an... continue
Larry Weaver
Larry is a Funny Christian Comedian in Raleigh, NC. Larry Weaver performs 100% clean comedy at churches and Christian-owned companies across America. His laugh-filled performance includes many humorous routines about growing up Bapt... continue
Jeanne Robertson
Jeanne is a Female Christian Speaker in Burlington, NC. Jeanne Robertson is a professional speaker who specializes in hilarious humor based on her life experiences. Speaking to thousands of people annually, she utilizes her positively ... continue
Michelle Miller
Michelle is a Female Christian Comedian in Charlotte, NC. Michelle offers real life material that can cater to any crowd. She is fun loving, full of energy, and relatable. Her quick wit and southern charm is a crowd favorite in clubs and ... continue
Carl Andrews
Carl is a Black Christian Magician in Raleigh, NC. An expert at sleight of hand and a master showman, Carl is the consummate Christian entertainer. His engaging and interactive performance is clean, fresh and funny. When Carl is on... continue
Chris Fowler
Chris is a Christian Juggler in Durham, NC. Chris Fowler a.k.a. JuggleBoy juggles balls, clubs, rings, basketballs, and more. "Juggle Boy" began his juggleing career at age 12 for a school talent show. Since his first perfor... continue
Kelly Swanson
Kelly is a Female Christian Comedian in Greensboro, NC. Kelly's comedy ministry show features stand-up comedy and humorous stories of growing up in the South! An emerging female Christian comedian and Christian women's speaker, Kelly's ... continue
Kim Coleman
Kim is a Female Christian Comedian in Charlotte, NC. Kim Coleman is a comedian, actor, director, writer, instructor, and producer. She has been involved in theatre for the past 20 years. Whether it's appearing in commercials, televi... continue
Paul Miller
Paul is a Clean Comedian in Raleigh, NC. Paul Miller packs juggling, comedy and magic into his high-energy performance. His 100% clean show involves the entire audience and engages individual volunteers while never offend... continue
Rod Allison
Rod is a Black Christian Comedian in Raleigh, NC. From hilarious comedy to playing the trumpet, Comedian/Singer/Trumpeteer Rod Allison (aka Rod of God Comedy) represents the total entertainment package.... continue
Leslie Norris Townsend

sponsored


Backed by over 20 years of experience, Leslie Norris Townsend is easily one of the funniest, most entertaining Christian comediennes working today... continue
Rik Roberts

sponsored


Christian Comedy Association (CCA) Past President Rik Roberts delivers hilarious stand-up routines for any group seeking 100% clean comedy.... continue
Clement Volunteer Fire and Rescue Appreciation Dinner in Autryville, NC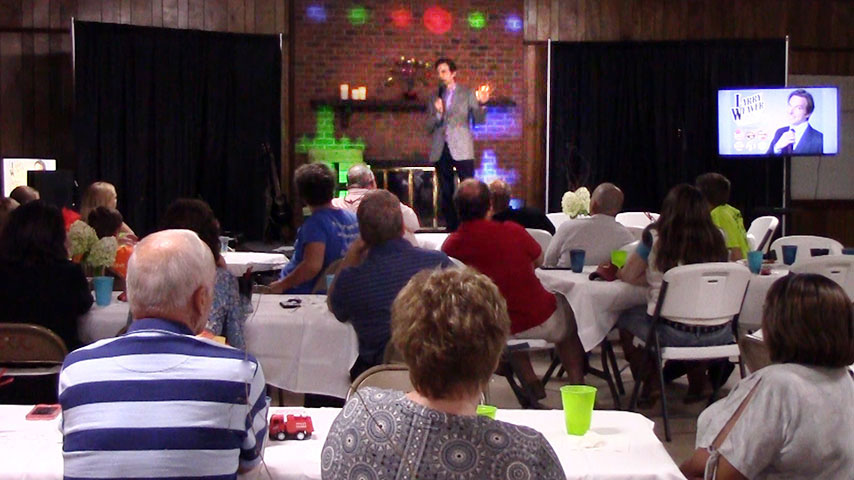 "Larry Weaver was very easy to work with. He did a great job in communicating with us before, during and after his performance. He was very funny and was enjoyed by our entire audience from child up to adult. He even hung around and spoke to our guests afterwards. I highly recommend Larry for your next event." - Pastor review of Larry Weaver
Youth Event in Matthews, NC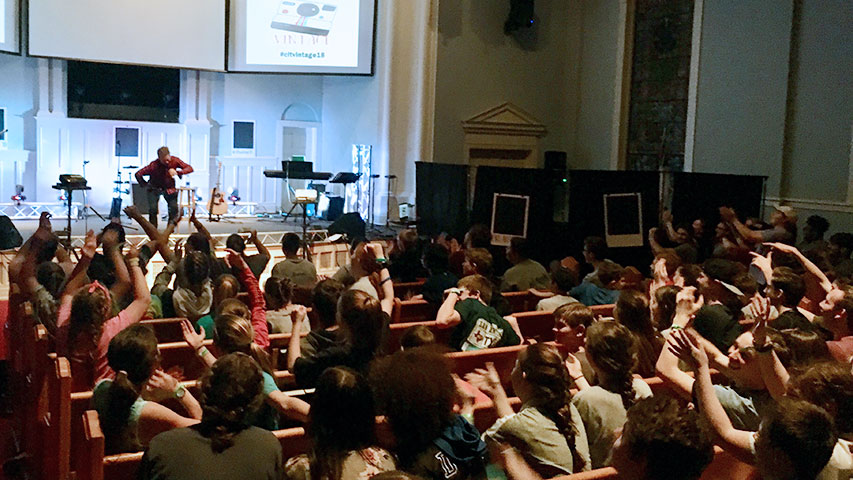 "John Felts was funny and adapted his show to the audience. He did research about who was there so the audience felt like they were a part of the show." - Youth Pastor review of John Felts
Valentine Banquet in Greensboro, NC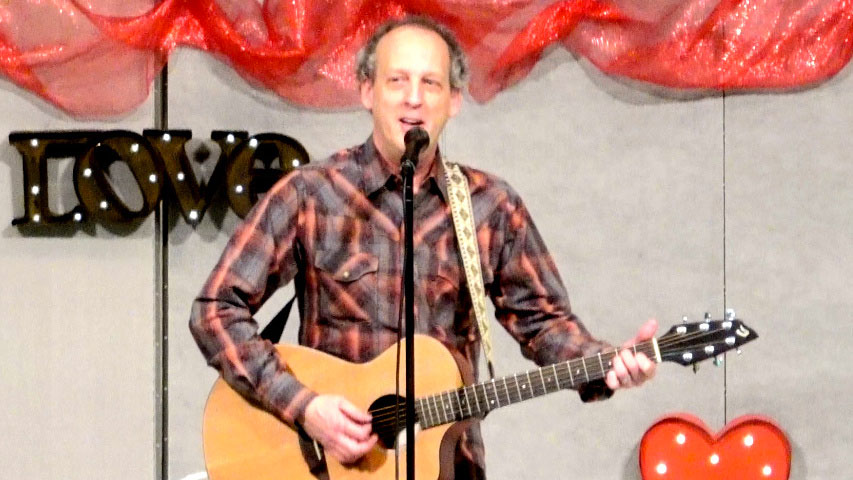 "We just had Rik Roberts for our annual Family Valentine's Banquet. What a fantastic entertainer! The whole crowd from 5 years old up to 99 loved him. You would be blessed to have Rik perform at your church." - Associate Pastor of Activities review of Rik Roberts
Comedy Night in Burlington, NC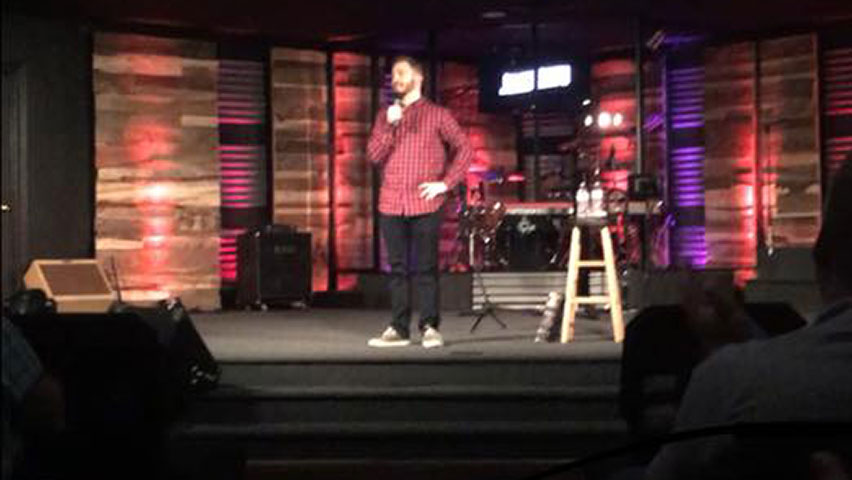 "John Felts' comedy show was exactly what we were looking for and more. John was the perfect mix of comedy and real conversation about current issues in our personal lives and in our world. On top of that, John Felts is just a great person to hang out with. John genuinely wanted to know about the church and how it was doing. John also wanted to know about the community so that he could fit the overall show to the community to touch as many people with laughter as possible. His personal touches, stories, and relevancy reached the oldest woman in our audience right down to the teenage students. Would we highly recommend John Felts? OH YEAH!!" - NextGen Pastor review of John Felts
Marriage Conference in Charlotte, NC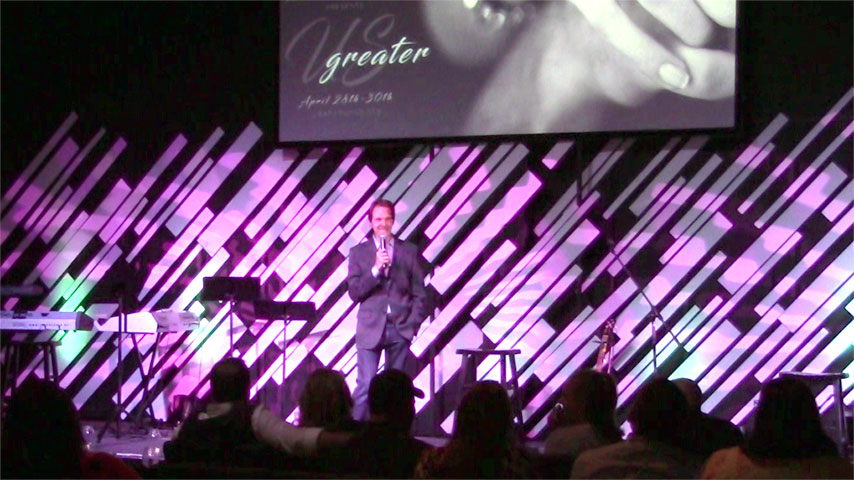 "Larry Weaver was perfect for our Marriage Conference's Comedy Date Night! He was fun & engaging with the audience. His material was fresh and he also played off of the audience really well." - Lead Pastor review of Larry Weaver
Renewal Weekend in Winston-Salem, NC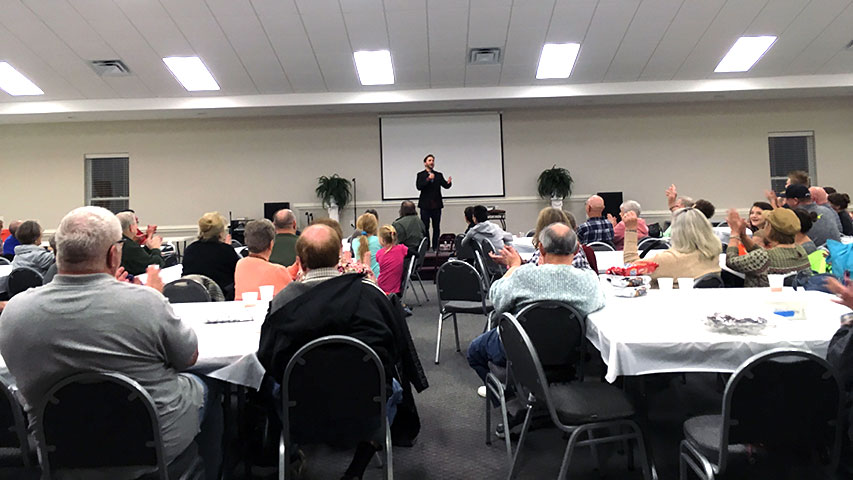 "John Felts provided us with exactly what we were looking for and more! Our goal was to provide an evening of fun and fellowship for our congregation and just enjoy being together. John masterfully made that happen! He communicated well before the event, arrived on time, and captured our folks full attention from the moment he walked on stage. He was very engaging, funny, and professional. The hour flew and I would definitely recommend him to any church or group looking for an evening of clean fun and laughter." - Senior Pastor review of John Felts
Marriage Conference in Durham, NC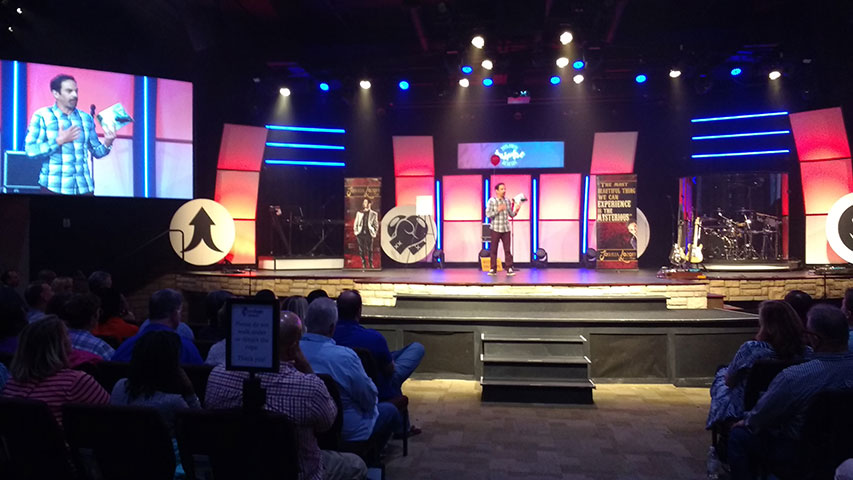 "Joshua Lozoff was a fantastic addition to our weekend's program. He was extremely easy to schedule and work with; our team was blown away by his flexibility and professionalism. He more-than-delivered on his stage show and we would have him back at one of our events in a heartbeat!" - Family Ministry Pastor review of Joshua Lozoff
Comedy Night in Raleigh, NC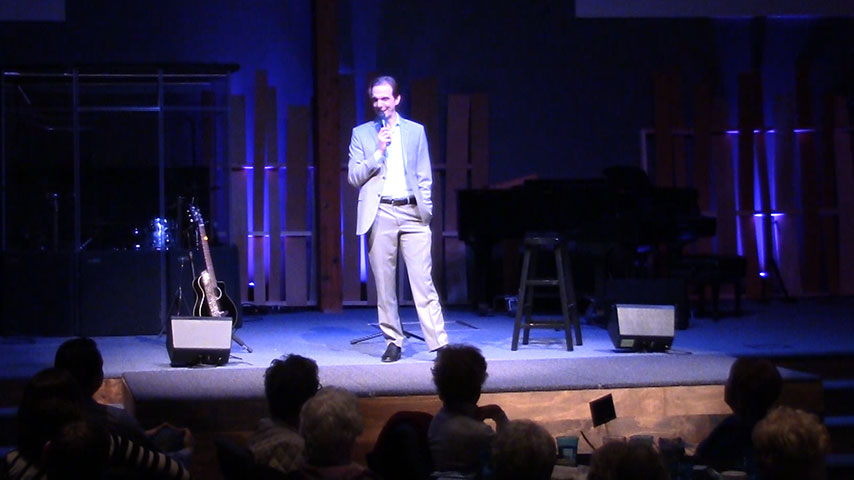 "Larry Weaver was prompt and professional. I could not have been any more pleased to celebrate our 5th event than to have him on our stage. The whole booking and communications in the process could not have been better. Many thanks for support and assisting me as director of Grace Alive to make this event special every year. There were some in the crowd that have expressed that they have been going through difficult time in their lives. Larry's performance gave them a chance to forget those worries, laugh and feel good for a while. That is our purpose, and he filled that. Thanks!" - Event Chair review of Larry Weaver
Church Volunteer Appreciation Event in Princeton, NC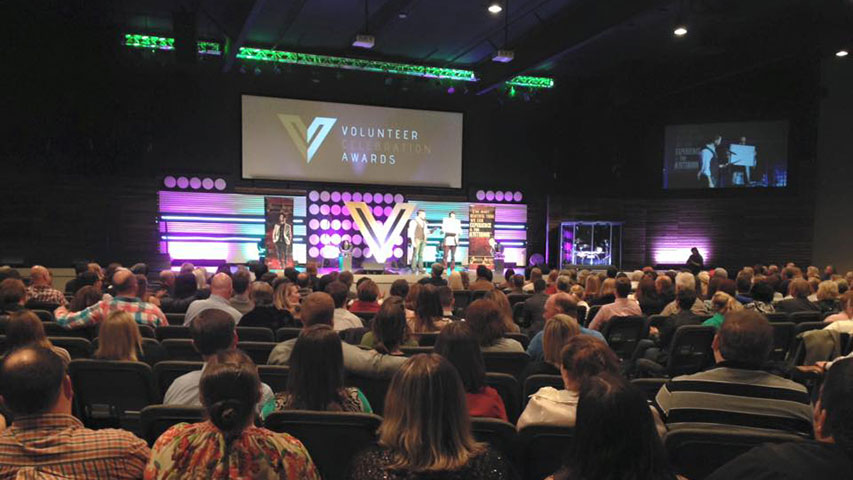 "Joshua Lozoff did an awesome job! He by far met and exceeded our expectations for the event. Everyone loved the performance and was raving about it on Facebook and at church on Sunday. He was entertaining, professional and his performance had everyone on the edge of their seat. We would love to have him back some time in the future. It was a big hit." - Creative Arts Pastor review of Joshua Lozoff
Search other states:
Alabama, Alaska, Arizona, Arkansas, California, Colorado, Connecticut, Delaware, District of Columbia, Florida, Georgia, Hawaii, Idaho, Illinois, Indiana, Iowa, Kansas, Kentucky, Louisiana, Maine, Maryland, Massachusetts, Michigan, Minnesota, Mississippi, Missouri, Montana, Nebraska, Nevada, New Hampshire, New Jersey, New Mexico, New York, North Carolina, North Dakota, Ohio, Oklahoma, Oregon, Pennsylvania, Rhode Island, South Carolina, South Dakota, Tennessee, Texas, Utah, Vermont, Virginia, Washington, West Virginia, Wisconsin, Wyoming
These comedians perform in Asheville, Burlington, Cary, Chapel Hill, Charlotte, Concord, Durham, Fayetteville, Gastonia, Goldsboro, Greensboro, Greenville, Hickory, High Point, Jacksonville, Raleigh, Rocky Mount, Wilmington, Wilson, and Winston-Salem, NC.