Faith-based speaking and entertainment. As an ordained minister, Lyndy enjoys combining spiritual truth with his humor to not only bring entertainment to your event, but inspiration and encouragement.
Lyndy fools the mind with the art of sleight of hand while encouraging the heart with humor and truth.
Leadership/Volunteer Appreciation
Having served in churches for over 15 years, Lyndy understands the value, influence and potential your leadership/volunteers bring to your church/organization. For your next appreciation event, Lyndy will encourage and inspire your group with his humorous stories and biblical inspiration and give them an hour of encouragement they will not soon forget.
Banquets
Lyndy provides after dinner entertainment for any group and any occasion. Lyndy has entertained for Holidays (Thanksgiving, Christmas, Valentine's), Deacon/Elders, Senior Adults, Associational Pastor/Staff/Spouse Events, Fundraisers, and many more.
Retreats/Conferences/Conventions
Lyndy can be the opening speaker/entertainer for your retreat, conference, or convention. As an opener, Lyndy kicks off your event with laughter and fun, bringing your group together and creating an atmosphere of joy.
"Lyndy Phillips creates an evening of laughter, fascination and inspiration. He encouraged our staff and motivated our team in a wonderful fashion. What a great event!"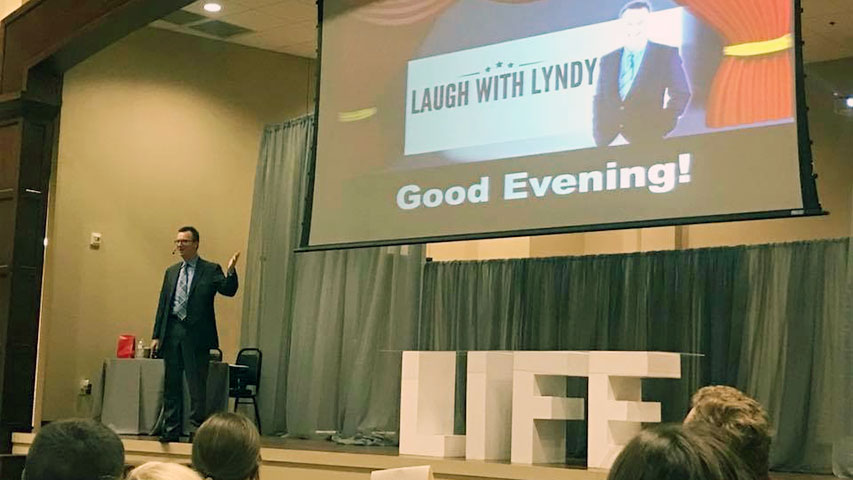 Christian comedian in Corsicana, TX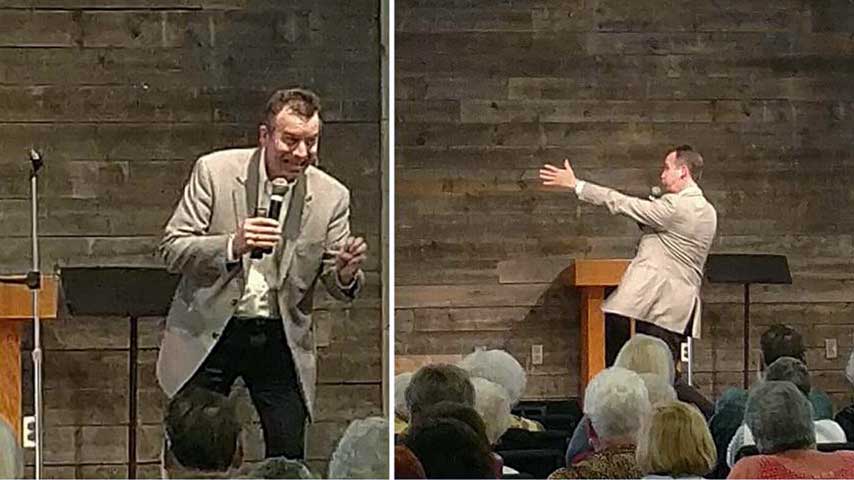 Christian comedian in Wichita Falls, TX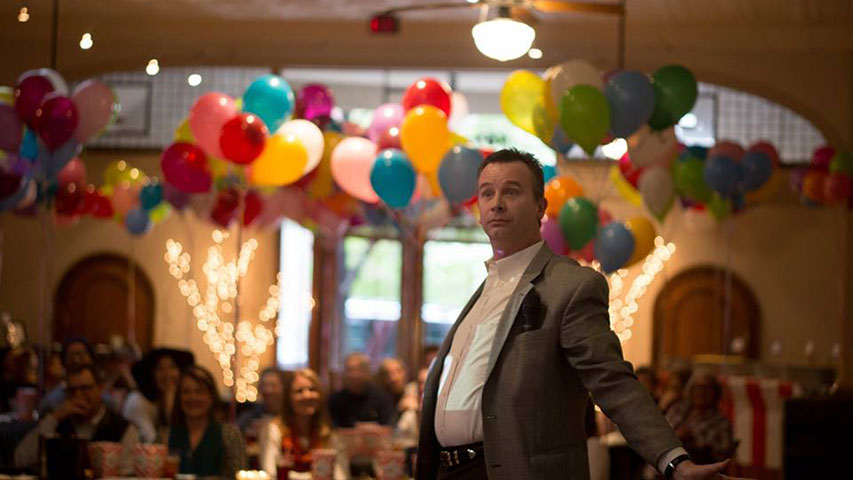 Christian comedian in Amarillo, TX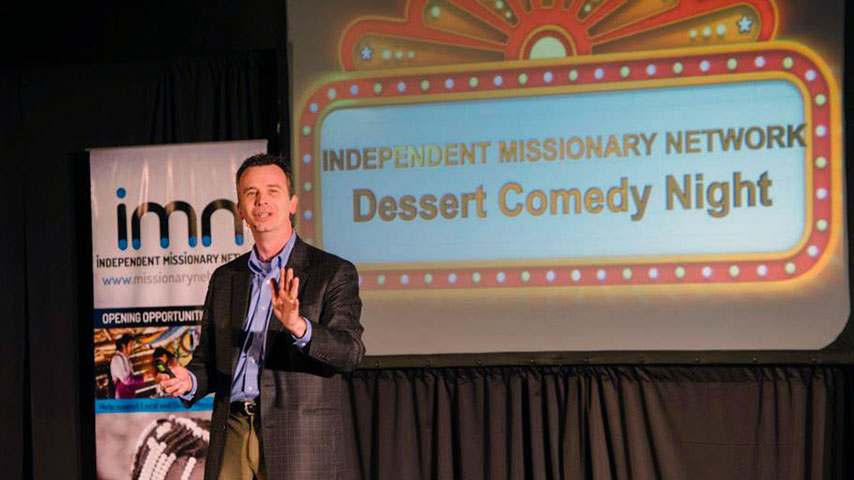 Christian comedian in Portage, IN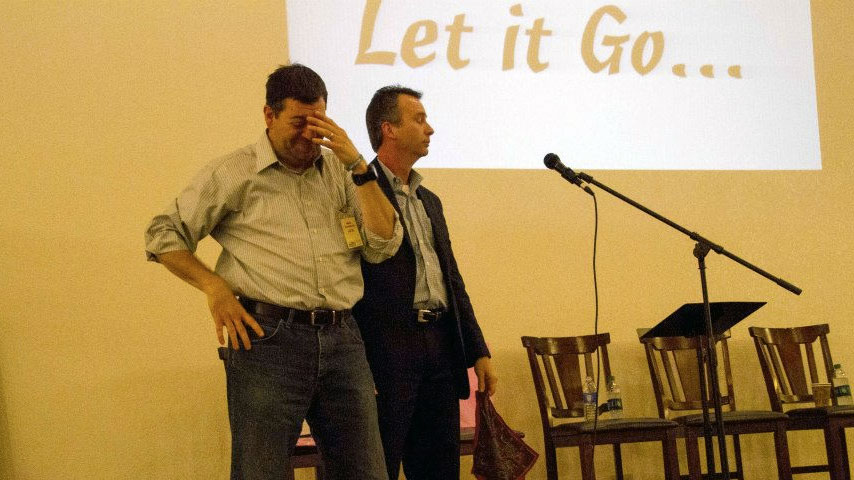 Christian comedian in Elberta, AL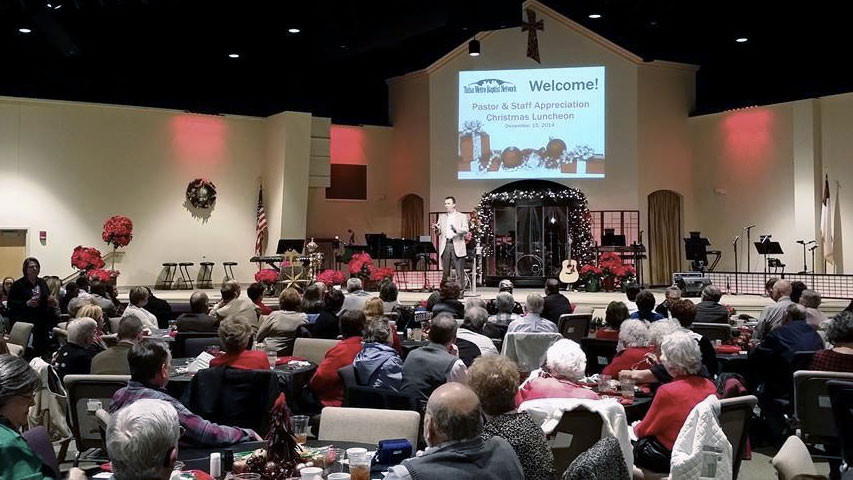 Christian comedian in Tulsa, OK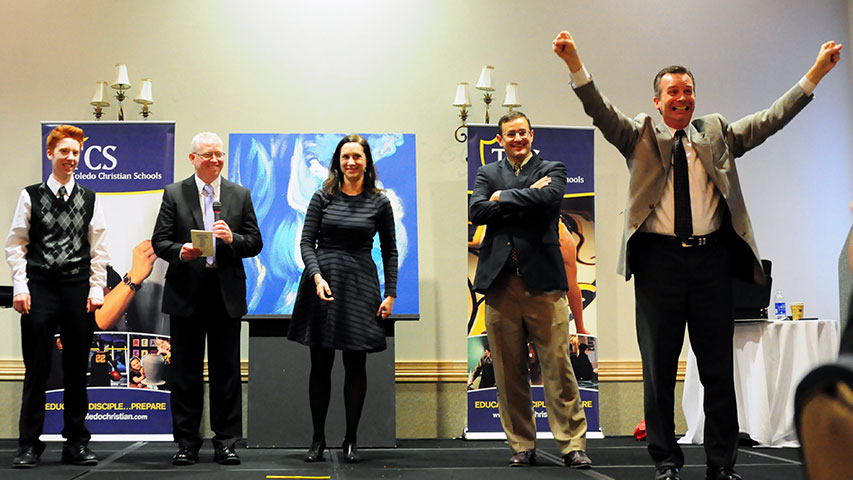 Christian comedian in Toledo, OH
Recent Reviews
"Things were great. Lyndy had the audience laughing for over an hour."
"Lyndy does a great job helping us to experience joy and laughter along with bringing Christ into the center of his program. He does not poke fun AT people but finds the humor in our daily living. If you want clean fun Lyndy is your man! The audience was extremely receptive to Lyndy. They just roared and roared! I wish more Christian comedians would follow in Lyndy's footsteps!"
"Lyndy was an outstanding entertainer at our Adult Bible Fellowship dinner! His combination of comedy, magic acts, interaction with the audience, and video presentations kept the audience smiling and laughing, at times uncontrollably! Everyone loved his wit and charm and those he called on the stage were delighted (even when being made fun of!). I highly recommend Lyndy when you need clean and wholesome entertainment!"
"Lyndy was exceptional and a very talented entertainer. We had several comments about how wonderful and entertaining he was and about how our guests have talked about him to others. However because their heartstrings were not pulled and his message did not connect back to Hope Center's ministry as much our guests are use to they did not give as much as in years past. I do not think this is a fault of Lyndy's just something we will have to look at as an organization. Do we seek entertainment or do we seek a speaker connected to the ministry."
"Lyndy was incredible and did a great job"
"Lyndy was fantastic. Our people loved him. Several have said they want to book him for other events, either at our church or at their businesses or associations. I'm sore from laughing so hard."